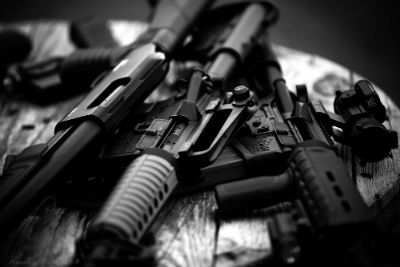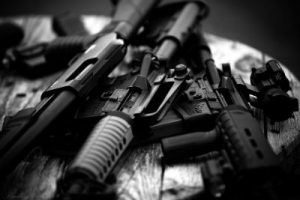 The ATF Improvement and Modernization (AIM) Act would improve and modernize the Bureau of Alcohol, Tobacco, Firearms and Explosives in the hope of strengthening gun safety in American communities.
Introduced by U.S. Senator Chris Van Hollen of Maryland and Virginia's Rep. Don Beyer, the legislation comes after Senate confirmation last week of the ATF's new director Steve Dettelbach. According to a press release, the legislation "would remove irresponsible statutory restrictions that stand in the way of ATF's mission to protect the public from violent criminals, criminal organizations, and the illegal use and trafficking of firearms."
"Gun violence has plagued our country for too long – stoking fear and wreaking havoc in our communities, our neighborhoods and our schools," Van Hollen said in the press release. "Inaction is not an option. This month, the Senate confirmed an ATF Director, overcoming Republicans' deliberate refusal to fill this position since 2015. Now it's time to ensure ATF has the tools it needs to make our communities safe. This common-sense legislation eliminates obstacles that hinder ATF's ability to crack down on illegal gun trafficking and reckless gun deals to dangerous individuals and empowers the Bureau to tackle the gun violence epidemic head-on."
Everytown for Gun Safety, Giffords: Courage to Fight Gun Violence, Brady United Against Gun Violence, March for Our Lives and Marylanders to Prevent Gun Violence support the AIM Act.
"Gun violence takes a huge toll on our country, but with the confirmation of ATF Director Dettelbach we finally have a leader in place at a key position to help address it, for only the second time in fifteen years," Beyer said in the press release. "Congress must act to give the ATF the tools it needs to prevent gun violence and make American communities safer, and that is what our legislation would do. For years, the gun lobby and its allies in Congress have complained that 'we should just enforce existing laws' even as they hollowed out the federal agency charged with enforcing them. Our legislation would take a commonsense approach to remove barriers that hamper the ATF's mission to prevent criminals from acquiring and using guns."
Originally introduced in 2020, the AIM Act would make it easier for the ATF to work with other agencies to address violent crime, including maintaining a national centralized firearm database to quickly return trace data to law enforcement. A centralized database would enable law enforcement to track patterns that are indications of gun trafficking.
The AIM Act would also enable the ATF to crack down on "bad apple" dealers; protect the public from dangerous weapons; and enable the ATF to be more responsive to the public and researchers. According to the press release, the ATF is the only federal law enforcement agency prohibited from responding to FOIA requests.
"Protecting our communities from dangerous weapons needs to be a top priority for legislators, which is why we commend Senator Van Hollen and Representative Beyer for their continued efforts to pass the ATF Improvement and Modernization (AIM) Act," Myles Hicks, Executive Director of Marylanders to Prevent Gun Violence, said in the press release. "The collaboration across departments and jurisdictions will help ATF reduce the level of violent crime and to enhance public safety."