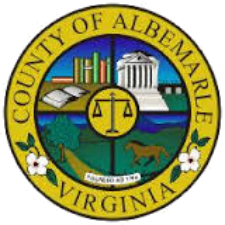 Governor Terry McAuliffe announced today that Kelly Turkeys USA, LLC will locate new operations for its specialty poultry production and processing facility in Albemarle County.  The company, which grows, processes, and sells high-end, heritage breed turkeys through direct and retail markets, will invest $1.4 million in a new facility.  The investment will allow the company to create 33 new jobs in the area and to grow production to 10,000 turkeys annually, over three years.  The Commonwealth is partnering with Albemarle County and Kelly Turkeys USA on this project through the Governor's Agriculture and Forestry Industries Development (AFID) Fund.
Speaking about the announcement, Governor McAuliffe stated, "I am pleased to announce Kelly Turkeys' investment in Albemarle County, which creates new jobs and grows the poultry industry, the largest sector of Virginia agriculture.  This investment bolsters Virginia's reputation as a center for artisanal food production and highlights the importance of the growing agricultural economy of Albemarle County.  My administration is committed to expanding our diverse agriculture industry, one of the Commonwealth's greatest assets, to help build the new Virginia economy."
Founded in the United Kingdom in the 1970s, Kelly Turkeys U.K. is known for its unique breed of turkeys, the KellyBronze turkey.  The company has grown steadily in sales and reputation for the past 25 years and has been voted the best turkey in the United Kingdom for eight consecutive years.  Kelly Turkeys USA will bring the same brand and production methods to Virginia, establishing the company's first United States facility.  The new U.S. location for the long-standing and established Kelly Turkeys brand will produce 100% Virginia-grown premium turkeys.
"The demand for artisanal foods is growing quickly, and companies like Kelly Turkeys are meeting that demand right here in Virginia," said Secretary of Agriculture and Forestry Todd Haymore, who represented Governor McAuliffe at the announcement.  "Virginia has long been known for its quality agricultural products, and we are excited to further cement our reputation as an artisanal food producer.  As we work to build the new Virginia economy, I'm pleased the Governor's AFID Fund could support this project and Albemarle's commitment to it."
"It's great to see Albemarle County continuing to develop and diversify its agricultural economy," added First Lady Dorothy McAuliffe, who also attended the announcement.  "Artisanal products like KellyBronze Turkeys contribute significantly to growing the new Virginia economy, and I am pleased that customers across the country will have access to these 100% Virginia-grown products."
Through this announcement, Kelly Turkeys USA will help to grow the already diverse agricultural economy of Albemarle County.  The company's new facility will utilize working farmlands in Albemarle County to support the Commonwealth's largest private sector industry, agriculture.   This artisanal product will supply the growing market for premium turkeys in the Commonwealth and around the country.
"The artisan quality of the KellyBronze Turkey fits in perfectly with the local food movement that is so strong in this area," said Judd Culver, owner of Kelly Turkeys USA.  "The positive feedback we have earned from our customers for our Thanksgiving and Christmas KellyBronze Turkeys has been remarkable.  Most of our customers honestly say that it is the best turkey they have ever tasted and we can't help but be over the moon about that!"
The Virginia Department of Agriculture and Consumer Services partnered with Albemarle County to secure this project for Virginia.  Governor McAuliffe approved a $29,000 grant from the AFID Fund to assist with the project and Albemarle County will provide a $29,000 cash match.
"Albemarle County is extremely pleased to partner with Governor McAuliffe and Kelly Turkeys USA through this important grant, which furthers our long standing priority of supporting the County's agricultural heritage and economy," said Tom Foley, Albemarle County Executive.  "Through the AFID grant, we are utilizing an important economic development tool that is not only creating jobs and spurring capital investment in Albemarle, but is adding to the quality and diversity of our agricultural products."
Speaking about the announcement, Senator Creigh Deeds, D-Bath County said, "Thanks to Kelly Turkeys USA working in partnership with the Commonwealth and Albemarle County, we have another expanding business creating new jobs and Virginia-grown products.  I am pleased to be a part of this company's first commercial-scale poultry production and processing facility in the County."
Delegate R. Steven Landes, R-Weyers Cave, who sponsored the legislation creating the AFID program in 2012, added, "I am thrilled to see the AFID program being utilized once again to support important economic development projects in this region.  As Virginia's largest industry, it is important to do all we can to promote economic development and job creation in agriculture throughout the Commonwealth, and I am pleased to know that Governor McAuliffe agrees and supports this vital economic sector."
According to a 2013 economic impact study conducted by the University of Virginia's Weldon Cooper Center for Public Service, agriculture and forestry are two of Virginia's largest private industries with a combined economic impact of $70 billion annually.  Agriculture generates more than $52 billion per annum, while forestry generates more than $17 billion.  The industries also provide more than 400,000 jobs in the Commonwealth.  More information about the Weldon Cooper Center's study can be found at http://www.coopercenter.org/node/2/publications/economic-impacts-agriculture-and-forestry-virginia-revised-2012.
About the Agriculture and Forestry Industries Development Fund: The AFID Fund was created during the 2012 session of the General Assembly and is being embraced by the McAuliffe Administration as an important tool in growing the Commonwealth's agriculture and forestry sector and helping to make Virginia the leading exporter of agricultural and forest products on the East Coast.  More information about the AFID grant, which has the flexibility to assist projects large and small throughout Virginia, can be found at http://www.vdacs.virginia.gov/agribusiness/afid.shtml.