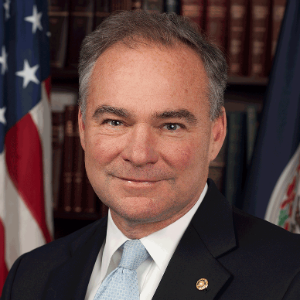 Senator Tim Kaine (D-VA), a member of the Health, Education, Labor, and Pensions (HELP) Committee and co-chair of the Senate Career and Technical Education (CTE) Caucus, joined his colleagues Senators Maggie Hassan (D-NH), Jeanne Shaheen (D-NH), and Jack Reed (D-RI) to introduce the Gateway to Careers Act.
The bill creates a grant program to support partnerships between community or technical colleges and workforce development partners such as state workforce development boards, industry associations, and community-based organizations. This helps individuals who are unemployed or underemployed access services that would support persistence and completion of job training programs.
"I hear it from business leaders in Virginia all the time: too many good-paying jobs in high-skill areas are going unfilled," Kaine said. "The Gateway to Careers Act is an important step we can take to help ensure that working adults have the support they need to advance their skills and earn the credentials necessary to get hired for high-demand jobs."
As our economy changes rapidly, individuals may not have the skills they need to enter–and remain in–the workforce. However, many of these individuals face barriers that prevent them from completing a job training program such as balancing family and work obligations with their studies. This bill helps create career pathway programs at community colleges to allow individuals to earn industry-recognized credentials more quickly and connect individuals to the services they need to help them succeed, such as housing, career counseling, transportation, childcare, and health care.
This week, Senator Kaine visited Germanna Community College's Daniel Technology Center in Culpeper, which focuses on workforce development and technology training. Germanna's apprenticeship program provides students with technical skills they need to succeed through partnerships with business sectors like the Virginia Asphalt Association. This program is an example of a career pathways model that allows students to complete a shorter-term credential or pursue an associate's degree in an in-demand field so that they have the training needed to get hired by innovative businesses in the community. The Gateway to Careers Act would support and expand upon efforts like these that are already underway in Virginia and across the country.
The Gateway to Careers Act has been endorsed by the National Skills Coalition, the Center for Law and Social Policy (CLASP), the Association for Career and Technical Education (ACTE), Advance CTE, and the National Council for Workforce Education (NCWE).
Click here for more information on the bill.