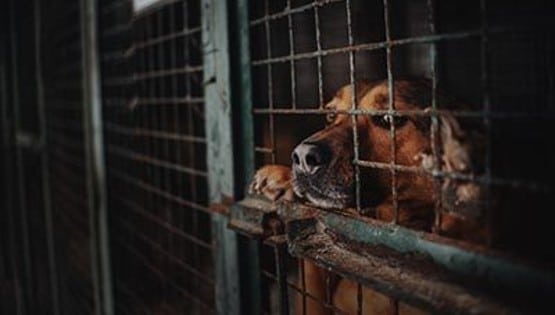 A Fauquier County dog breeder has been found guilty of 60 counts of misdemeanor animal cruelty.
Irina Barrett will be sentenced in February of 2024.
In January 2020, the Fauquier County Sheriff's Office executed a search warrant after learning about the gross neglect of an 8-month-old Doberman puppy who died due to lack of proper veterinary treatment.
After searching Barrett's residence, authorities found 75 Dobermans and French Bulldogs living in deplorable conditions with serious health issues.
"Our animal cruelty laws exist to protect pets from a life of abuse and neglect," said Attorney General Jason Miyares. "I'm thrilled that this heartbreaking story has a happy ending because of the hard work and dedication of my office."
The Fauquier SPCA has cared for the abused dogs since January of 2020.