Today the Class of 2027 began their next journey as college freshmen at Mary Baldwin University.
The Staunton college welcomed 351 undergraduate students to campus in a series of events, including moving into their dorm rooms.
In the Student Activities Center, students were greeted with T-shirts, banners, and information about advising, athletics, health & wellness, financial aid and student accounts.
"I fell in love with the campus during [Queen City Mischief & Magic]," said Ace Propst from Harrisonburg.
A commuter student, Propst will major in history and education, and plans to become a high school teacher.
She said she looks forward to a fresh start at MBU. She chose the college for its inclusive atmosphere, which she did not experience at Broadway High School.
Ilonah Coleman is from Colonial Heights. She said she chose MBU because of the country area around it and its location puts her still close enough to family.
"I feel I can get a better education and I feel like the teachers will pay more attention," Coleman said of small class sizes.
She plans to major in social work and hopes to help substance abuse victims and children.
"I can't wait to start school. The first year is going to be exciting," Coleman said of starting a new journey in Staunton.
Zachary Morris comes to MBU from Gainesville, but has family in the Valley, including a grandmother in Weyers Cave.
He said he chose the college in Staunton because he likes the campus, has family nearby and the small size of classes appealed to him. Morris will major in Criminal Justice.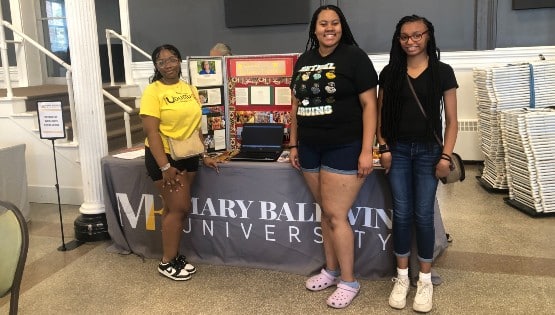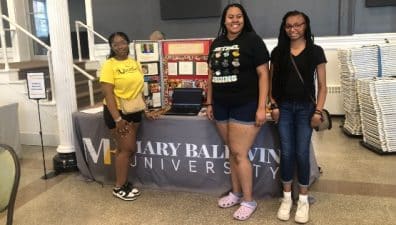 MBU's student ratio is 50 percent minority and 50 percent white. The Office of Inclusive Excellence hosts events around campus.
"Our goal here at the college is to help minority students feel more included like a home away from home," said Kaneesha Anderson, who is also secretary for the Black Student Alliance.
Several clubs are under the umbrella of the OIE, including the Black Student Alliance, Latines Unides and Anointed Voices of Praise.
Fall semester classes begin Monday, Aug. 28, 2023 for Mary Baldwin Squirrels.