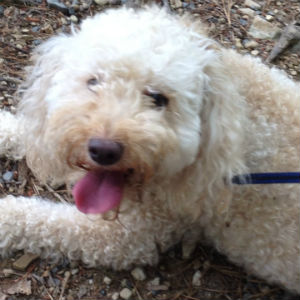 Claudius Crozet Park (CCP) will partner with Starr Hill Brewery for a month-long "Pints for Pups" fundraiser as part of Starr Hill's Cheers for Charity program.
For each pint sold in April, Starr Hill will donate a dollar towards development of the Crozet Dog Park. A kick-off event will be held Friday, April 3rd from 6-9PM in the Starr Hill Taproom in Crozet. The event will include a brief overview of the Dog Park project and site design and a recap of fundraising efforts to date. The Crozet Park Board of Directors welcomes community members, dog lovers, and beer aficionados to the event.
The Crozet Dog Park, one of many projects underway at the 22-acre community-owned Claudius Crozet Park, will consist of a one-acre fenced-in area where dogs can run off-leash. The land, identified and provided by Albemarle County Parks & Recreation, is ideally suited with hardwood trees, water, and several established trails for easy access to and from the park. Crozet Park is working to raise the remaining $28,000 needed to build the dog park.
According to Kim Guenther, CCP Board President, "Crozet and Albemarle County in general, is a dog- loving community. A fenced-in park in western Albemarle where dogs can run off-leash is long overdue. We are especially excited that both the Albemarle County Parks and Recreation and the Charlottesville Albemarle SPCA are partnering with Crozet Park to help make the Crozet Dog Park a reality this year."