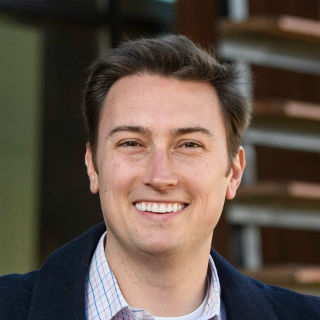 Roger Dean Huffstetler, a 38 year-old Marine Corps Veteran of Iraq and Afghanistan and business entrepreneur, announced his candidacy for Virginia's Fifth District seat in the United States Congress.
Huffstetler was the first member of his family to graduate from college and after his Marine Corps service paid for graduate school with the GI Bill. In the weeks following the launch of his campaign, he will travel throughout the district to meet with local leaders and hearing directly from the hard working families he is running to represent.
"Whether it's growing up in a family where everyone worked with their hands or serving as a U.S. Marine, I've learned that leadership starts with listening and progress only comes by honoring everyone's point of view, especially when we disagree," Huffstetler said. "Our grandparents played by the rules, worked hard, and those efforts were rewarded with a thriving economy and inclusive prosperity. The same can be true again if we all do our part to invest in individuals and communities to prepare all Americans for the changing economy.
"I don't believe it's time to give up on our country. I believe it's time to step up. It's not my America, it's not your America, it's our America. And in our America, we don't fear the future—we build it."
Virginia's Fifth District ranges from the North Carolina border through the Piedmont almost to the DC suburbs and includes all or part of 24 counties and cities.
To learn more about RD, visit his website at RDforVA.com and follow his campaign on twitter and Facebook.