News
How to become a freelance writer in 2020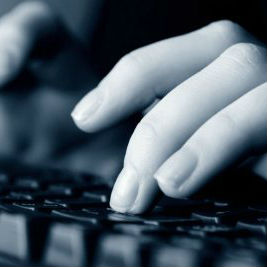 Are you passionate about creating texts? Then you should consider a freelance writing job as a career option. If your English level is high and your head is full of creative ideas, then this might be a great path to follow. Today, there is a demand for quality content posted online. Articles, marketing texts, blog posts, and other materials help companies to improve their marketing and boost revenue, that is why they hire professional writers eagerly. Becoming one is less challenging than you may think. You just need to know how to present your work and where to get your first customers. In this guide, we will provide you with some strategies and ideas on how to do that.
Tip #1: Online courses are not effective
There is plenty of online creative writing courses from the so-called gurus that provide endless false promises. They are expensive (about $1000 per course) and mostly useless. Writing is something you can master yourself. The main thing that you need is practice and understanding. Courses have nothing to provide you with.
Tip #2: Choose the niche
Most freelance writers start with the niche they already know. For instance, if you are interested in movies, you are welcome to write reviews and critical analysis. In case you have tons of knowledge about healthy nutrition, then apply for a job where you can develop this topic. Start with what you know to gain experience. This will help you create a portfolio for your future customers.
Tip #3: Check the market
When you have at least 3-4 texts in your portfolio, you can apply for a writing job. There are numerous options and freelance writing gigs to apply for. Such sites as Fiverr and Upwork allow you to create a profile and find customers (or wait until they find you). With time, you will gain scores and ratings for your work, so more prospective customers will cooperate with you.
Tip #4: Try outreach methods
For those who are not very inspired by freelance platforms, there is an alternative option. You can always find a company that will provide you with a stable flow of tasks and a decent salary. Some writers avoid this option because they are not very assured of their skills. However, once you overcome your fear, enter a Samedayessay login page, and try yourself as an academic writer, you will see that there is nothing to be afraid of. There is plenty of websites that look for writers ready to work permanently. This might be a better option than a freelance platform.
Tip #5: Have an excellent script
As a freelance writer, you need to present yourself in the best light. Create a script where you mention that you are a writer looking for a job. List your skills, education, qualities, and themes that interest you. Mention the number of words you can write per day and the schedule that is comfortable for you. Don't forget to include your contacts and provide a link to your portfolio.
Tip #6: Be initiative
When you have a script, you can send it to the clients asking for trial tasks. Don't be shy about applying for prospective offers and well-paid tasks. Make sure to post about 3-4 messages to potential customers and wait for their responses. Don't send too many applications – you might find yourself in a panic if all the customers send you a task at the same time.
Tip #7: Be sure that you can manage the task
If you choose freelance websites as platforms for your cooperation with customers, mind the volume and complexity you can handle. Remember that a failed task or a missed deadline can cost you too much – unsatisfied customers will leave low marks and negative comments. As such, you will get spoiled rating. When taking a task, make sure that you can deliver it.
Tip #8: Use editing and plagiarism checking tools
There is nothing more embarrassing than mistakes or plagiarism in your texts. Check grammar and originality before submitting your work to customers. Clients won't be glad to see errors and awkward sentences, so be sure that you fix them. Don't worry about the fees – there is plenty of free useful software online, including Grammarly and Copyscape.
Conclusion
As you can see, finding a freelance job is more than possible. The Internet provides you with numerous options here: from freelance platforms to companies that hire remote workers. Before entering the market, you are recommended to find your sphere of interest and compose a number of sample papers. Your portfolio is great proof that you have the skills and knowledge to deal with tasks your clients have for you. Be sure to take tasks you know how to deal with and try not to fail them as a newbie – this will spoil your reputation. Provide texts of high quality and use online software to eliminate mistakes and plagiarism. Arm yourself with these tips and start your career as a freelance writer this year!