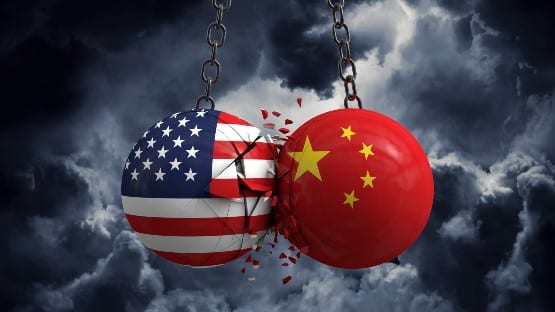 Six House Republicans are asking FBI Director Christopher Wray to investigate allegations from a far-right website that a Biden administration appointee has "existing Chinese Community Party ties."
Ben Cline, who represents the Sixth District, our part of Virginia, in the House, is among the group that is asking Wray to investigate Dominic Ng, who was appointed by President Biden to the Asia-Pacific Economic Cooperation Business Advisory Council.
The group, led by Texas Republican Lance Gooden, made the request of Wray in a Feb. 15 letter, which requests that "the FBI investigate and provide a report to Congress on the extent of Mr. Ng's knowledge of sensitive information, as well as any potential violations of the Espionage Act."
Gooden is now getting attention for raising questions about the "loyalty or competence" of California Democrat Judy Chu, the nation's first Chinese American congresswoman and chair of the Congressional Asian Pacific American Caucus.
"I'm really disappointed and shocked that someone like Judy Chu would have a security clearance and be entitled to confidential intelligence briefings until this is figured out," Gooden in an appearance on Fox News earlier this week.
Chu's sins here, according to the Feb. 15 letter, are that she advocated for Ng to be considered for nomination as Secretary of Commerce, and then in the matter of the generated controversy over his appointment to the Asia-Pacific Economic Cooperation Business Advisory Council, that she defended him from the xenophobic allegations brought up in the report in the Daily Caller, the far-right website that claimed to find a link between Ng and Chinese intelligence.
Chu, who has served in Congress since 2009, and several other House Democrats are calling the attacks from Gooden and his fellow extremists who signed onto the letter to the FBI, a group including Colorado Republican Lauren Boebert, "racist," and Minority Leader Hakeem Jeffries, in a statement on the controversy on Friday, said Gooden "appears to sympathize with violent insurrectionists and spreads big lies to the American people, having voted not to certify the election of President Joe Biden."
"Look in the mirror, Lance. You have zero credibility," Jeffries said.