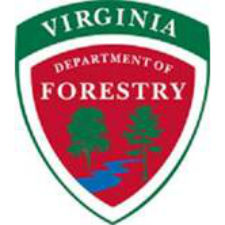 Escalated fire weather conditions will be present over the Commonwealth of Virginia Thursday.
"Strong, dry winds will combine with above-normal temperatures and low relative humidity to increase the potential for fast-spreading wildfires," said John Miller, director of resource protection for the Virginia Department of Forestry.   "Wildfires occurring under these conditions represent a dangerous threat to people and property. Care should be used when considering any outdoor activities that could lead to an accidental fire start," Miller said.
The Virginia Department of Forestry has wildland firefighting resources across Virginia and is working with local response departments to monitor the situation closely.
State Forester Bettina Ring said, "Vigilance and preventative measures are encouraged against human-caused wildfires – the leading cause of wildfires in the Commonwealth.  We strongly encourage citizens to:
–      Postpone outdoor burning until conditions improve.
–      With high fire danger, caution should be used with any outdoor activity that may cause a spark. It takes only one spark to start a wildfire.
–      Dispose of smoking materials properly. Extinguish them in an ash tray. Don't throw them out of a vehicle's window or toss them into a pile of mulch outside a building.
–      Avoid parking and idling a vehicle in tall, dry grass. Catalytic converters can get hot enough to ignite the grass under a vehicle.
–      Avoid setting hot chainsaws or other hot, gas-powered equipment in dry grass.
Miller said, "Wildfires burning in grass can spread and grow extremely fast. It is important that if you spot a wildfire you report it immediately to local authorities. A quick response can help save lives and property."
For more information, visit the VDOF website at www.dof.virginia.gov.