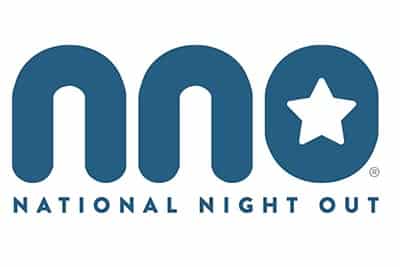 National Night Out is held nationwide on Tuesday, August 2.
Harrisonburg and Albemarle County police departments have announced plans to participate in the event.
No word yet from Augusta County, Staunton, Waynesboro or other local law enforcement agencies.
Harrisonburg: Travel convoy
The Harrisonburg Police Department will celebrate neighborhoods, collaboration, and crime prevention on August 2, per their Facebook page.
HPD, along with many city officials, city leaders, and department directors, will travel throughout the city in a convoy to visit the festivities.
The convoy has planned stops at the following neighborhoods:
5:25– 6:00 Northeast Neighborhood (John Wesley Methodist Church on Effinger St.)
6:15 – 6:45 Virginia Mennonite Retirement Community
7:00 – 7:30 The Valley Muslim Community Foundation @ Duke's Plaza, S. Main St
7:40 – 8:15 Mosby Court
Residents in these areas are encouraged to get out for an evening of community and fun, and meet their neighbors, city officials, and the first responders serving the area.
Albemarle County: The Shops at Stonefield
The Albemarle County Police Department will participate in this annual event to strengthen the ties between officers and the community.
On Tuesday, August 2, come celebrate on the greenspace in The Shops at Stonefield, 2100 Hydraulic Rd, Charlottesville, from 5-8 p.m.
Event activities include:
Emergency vehicle touch-a-truck
ACPD bike team
ACPD K-9 demonstration
Fingerprinting for kids
Albemarle County Police Foundation
Emergency Communications Center
Virginia State Police
National Night Out is an annual community-building campaign that promotes police-community partnerships and neighborhood camaraderie to make our neighborhoods safer, more caring places to live.
National Night Out enhances the relationship between neighbors and law enforcement while bringing back a true sense of community.
Furthermore, it provides a great opportunity to bring police and neighbors together under positive circumstances, according to a news release.
For more information on National Night Out, visit https://natw.org/