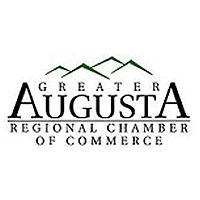 The Greater Augusta Regional Chamber of Commerce Foundation annually recognizes academic achievers in the area with $1,000 scholarships for vocational or technical school, credentialing programs, or a two- or four-year college.
Students selected for the scholarships will be honored during a reception at the Plecker Workforce Center on the campus of Blue Ridge Community College on May 7.
Scholarship awardees are selected based on financial need, one-page essay or video presentation, teacher reference, school and community activities, and transcripts.
2018 Academic Achiever winners
Wilson Memorial HS:
Samantha Brooks
Hayley Gomez
Erica Sanders
Stuarts Draft HS:
Rachel Watts
Monique Ayers
Riverheads HS:
Mia Kyler
Kajsia Polky
Jackson Shover
Buffalo Gap HS:
Dylan Rankin
Cheyenne Sherwood
Brandon Propst
Fishburne Military School:
Fort Defiance HS:
Kevin Campbell
Daniella Posada
Maelynn Marie Hunter
Grace Christian School:
Waynesboro HS:
Samantha Brooks
Lauren Cahall
Latavia Herndon
Samantha Dixon
Nya Scott
Robert E. Lee HS:
Elizabeth Shepard
Sheriz Chrisley-Strickler
Gracie Elizabeth Warren
Valley Career and Technical Center:
Raegan Glenn
Kaylee Pitsenbarger