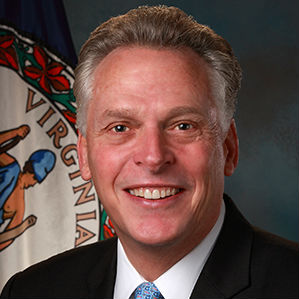 At a press conference today at Goodwill Industries in Richmond, Governor Terry McAuliffe signed an Executive Order reforming state hiring practices by removing questions regarding criminal history from employment applications. The Order makes clear that criminal history shall not be a determining factor in employment decisions, unless an individual's criminal history bears specific relation to the job for which they are being considered.
"In a new Virginia economy, people who make mistakes and pay the price should be welcomed back into society and given the opportunity to succeed," saidGovernor McAuliffe. "This Executive Order will remove unnecessary obstacles to economic success for Virginians who deserve a second chance."
Executive Order 41 "bans the box" on employment applications requiring applicants to indicate if they have been convicted of a crime, which will allow many applicants to be more thoughtfully considered for positions for which they are well-qualified.