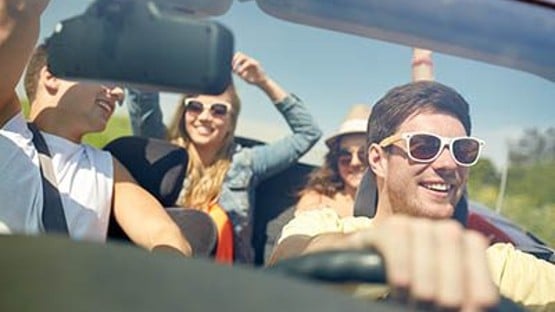 The Labor Day weekend is traditionally the end of the summer season, but what does not end is the tradition of safe and sober driving in Virginia.
Virginia State Police reminds motorists to continue to make traffic safety a priority. If one last summer getaway is planned this weekend, share the road responsibly, buckle up and drive sober.
"Traffic safety is a huge part of the Virginia State Police mission, with a core focus on reducing alcohol-related crashes occurring on Virginia's roadways," VSP Superintendent Col. Gary T. Settle said Monday at the statewide kickoff for the 22nd annual Drive Sober or Get Pulled Over enforcement and education campaign. "Virginians statewide can expect to see an increased presence of law enforcement on the road through the Labor Day weekend, as state troopers seek to apprehend impaired drivers through DUI checkpoints and saturation patrols."
VSP was joined by Gov. Glenn Youngkin at the kickoff sponsored by the Washington Regional Alcohol Program (WRAP). The annual campaign began Aug. 16, 2023, and continues through the Labor Day holiday weekend.
Last Labor Day weekend, VSP arrested 87 impaired drivers in the Commonwealth. One of the three focal points of the annual Operation Crash Awareness Reduction Effort (CARE) traffic safety program that state police participates in every Labor Day weekend is to detect and deter drunk driving. The nationwide, state-sponsored initiative also aims to reduce traffic crashes, injuries and fatalities caused by speeding and a failure to use occupant restraints. VSP's participation in Operation CARE begins Friday, Sept. 1, 2023, at 12:01 a.m. and continues through midnight Monday, Sept. 4, 2023.
In 2022, VSP stopped 4,091 speeders and 1,800 reckless drivers. State troopers also cited 434 seat belt violations and assisted 818 disabled/stranded motorists. Twelve individuals died in traffic crashes in Virginia during the 2022 Labor Day four-day statistical counting period, compared to 10 deaths in 2021 and 20 deaths in 2020, according to the Virginia Highway Safety Office of the Virginia Department of Motor Vehicles.
Virginia motorists are also reminded of the state's "Move Over" law, which as of July 1, 2023 applies to all disabled vehicles stopped on the side of the road with hazard lights flashing or other traffic safety protection materials placed on display. Motorists are required to move over when approaching an emergency vehicle stopped alongside the road.