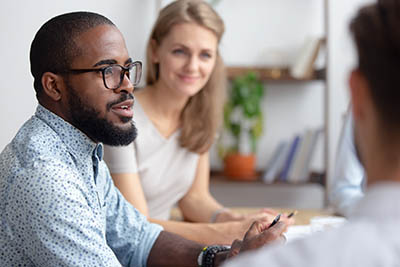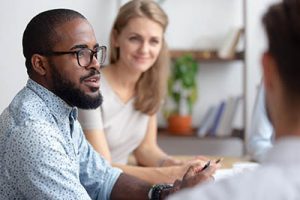 Next week small business owners will gather in Washington, D.C. for the 10,000 Small Businesses Summit.
The summit brings together 2,500 small business owners and more than 400 government officials to discuss solutions to the challenges faced by American small businesses, including access to capital, workforce and competitiveness, childcare and government contracting. According to a press release, owners and officials will call on Congress to do what it has not done in 20 years: reauthorize the Small Business Administration to meet the needs of today's small businesses.
Just in time for discussion at the summit are results from Goldman Sachs 10,000 Small Businesses Voices, a survey revealing new data about today's small businesses. The survey quantifies for America the challenges small businesses face more than two years after the start of the COVID-19 pandemic.
"Entrepreneurs everywhere are facing a bumpy economic road ahead even as they have overcome the obstacles of the last few years," David Solomon, chairman and CEO of Goldman Sachs, said in a press release. "So, it's important that we bring together leaders from the private and public sector who can work together to support the source of economic vitality in America: our small businesses."
Among the survey's results include 93 percent fear a coming recession, and 89 percent report that broader economic trends, including inflation, supply chain and workforce challenges continue to take their toll. However, 65 percent of small business owners are optimistic about the future.
Additional results reveal 89 percent of small business owners support policymakers taking action to help address workforce and competitiveness challenges, help small businesses deal with supply chain challenges, and help with challenges related to inflation. Eighty-eight percent say it is important for Congress to reauthorize the Small Business Administration.
According to the survey, 84 percent say that hiring challenges have worsened or remained the same in the past three months. Hiring and retaining workers is the most significant problem facing small businesses.
"Small businesses are the backbone of our communities and the lifeblood of our economy," Goldman Sachs 10,000 Small Businesses Voices National Director Joe Wall said in the press release. "They're not looking for a handout; they just want a hand up. The Goldman Sachs 10,000 Small Businesses Summit will be a historic opportunity for America's small businesses to raise their concerns at the highest levels of our government. We're looking forward to hosting this historic event and doing what we can to continue to lift up the small businesses that drive our economy forward."