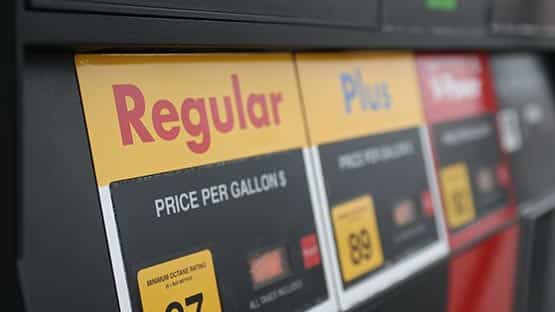 Gas prices are taking a surprising, though welcome, downturn, dropping 4.4 cents a gallon nationally over the past week, according to the tracking website GasBuddy.
The average, at $3.44 per gallon today, still up 17.5 cents per gallon from a month ago, according to GasBuddy data compiled from more than 11 million weekly price reports covering over 150,000 gas stations across the country.
Average gas prices in Virginia have fallen 7.5 cents per gallon in the last week, averaging $3.33/g today, according to GasBuddy's survey of 4,081 stations in Virginia.
The reason for the decline: "a sharp and sudden drop in the price of oil," according to Patrick De Haan, head of petroleum analysis at GasBuddy.
Seasonally weak demand is a contributing factor there, De Haan said, "and with warmer weather ahead, demand may struggle as well."
"However, especially for gasoline, high levels of coming maintenance and the eventual transition to summer gasoline could lead today's declines to reverse down the road. For now, motorists should enjoy the decline, but be wary as we're likely to eventually see increases again down the road," De Haan said.