Sports
Game Notes: ODU, Liberty, both coming off Week 4 wins, meet in Norfolk on Saturday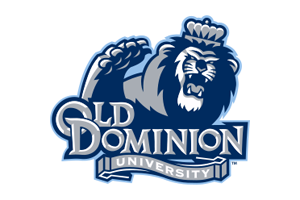 ODU (2-2) hosts Liberty (3-1) in Norfolk on Saturday at 6 p.m. The game will be broadcast on ESPN+.
ODU Notes
Zack Kuntz scored with 6:33 left in the fourth quarter and the ODU defense came up with two stops in the final six minutes to lift ODU to a come-from-behind 29-26 win over Arkansas State last Saturday.
Old Dominion quarterback Hayden Wolff went 19-for-32 for 279 yards and two touchdowns.
Ali Jennings registered his third 100-yard receiving game of the season, catching four passes for 140 yards and a touchdown. The 77-yard touchdown was ODU's longest offensive play since 2018.
Linebacker Jason Henderson recorded a career-high and school record 21 tackles in the win over A-State. The 21 stops are the most by an FBS player this season. Henderson leads the country in tackles with 65.
Liberty Notes
Liberty is coming in off a 21-12 win over Akron in Week 4.
The Flames lead 2-1 in the head-to-head series with ODU, which has seen the home team win all three meetings. Liberty posted a 45-17 home victory over ODU in 2021 during a season where both teams advanced to bowl games.
Liberty is 8-3 all-time against Sun Belt opponents, including its 29-27 (4OT) season-opening victory at Southern Miss on Sept. 3.
The Flames' defense has already recorded 12 takeaways this season, ranking fourth nationally in the category and exceeding their season total from 2021 (11 takeaways). Liberty also notched five sacks during last week's 21-12 home win over Akron and held the Zips to one touchdown.
WR Demario Douglas has already recorded a pair of games with two TD receptions this season (at Southern Miss, at Wake Forest). If he catches a pair of TD passes on Saturday, Douglas would become the first Flame with three games of 2+ receiving TDs in a single season since Antonio Gandy-Golden (3 in 2018).
If S Robert Rahimi intercepts a pass on Saturday, it would mark his third consecutive game with a pick. The last Flame to pick off a pass in three straight contests was Tyrin Holloway (Sept. 10-24, 2016). Rahimi is the first Liberty player to record an interception in back-to-back games since Bejour Wilson on Aug. 31 & Sept. 7, 2019.
If Liberty is victorious on Saturday, it would mark Hugh Freeze's 30th win as the Flames' head coach. He would tie Danny Rocco as the fastest Liberty coach ever to record 30 victories (in 42 games).