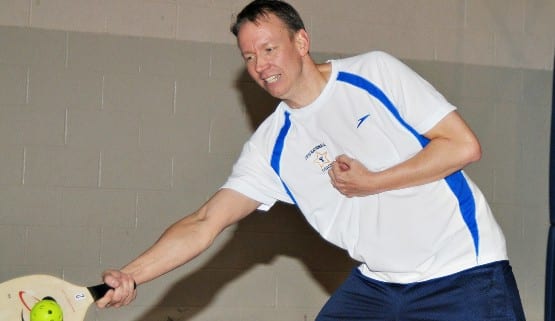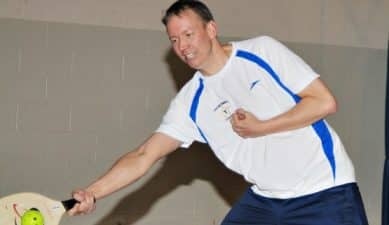 Founded in 1965, a game called pickleball began to gain popularity during the COVID-19 pandemic.
Ridgeview Park in Waynesboro has four pickleball courts. The Waynesboro Family YMCA has three courts. The River City has 229 players.
And Waynesboro is not the only city joining the pickleball wave.
Brandon Mackie, who lives in Phoenix, began playing the game three years ago.
He and two others co-founded Pickleheads.com, a website dedicated to players which provides data and information about local pickleball courts in communities.
"It's the go-to place for anyone looking to find a pickleball court," Mackie said. The website has 12,000 courts profiled, and 250,000 players access the site each month.
Mackie and his fellow co-founders created the website because they could not find pickleball courts where they lived.
"We thought it would be a useful resource for the community," he said.
Mackie said the game got him through the challenges presented by the COVID-19 pandemic. Pickleball began as an indoors activity near Seattle in 1965, and originally was mostly played by senior members of communities. In recent years, it hit the mainstream, and players ages 5 to 95 are enjoying the game.
"Our theory is that pickleball went from an indoor to an outdoor sport during the pandemic," Mackie said.
He describes pickleball as a mixture of tennis, ping pong and badminton. Two players face compete against two other players on a court 1/3 the size of a tennis court, but with large ping pong paddles and a plastic ball resembling a wiffle ball. Scoring is similar to badminton.
"The founders kind of took inspiration from all three sports," Mackie said.
Pickleball is easier on the human body during play and easy to learn.
"It's a ton of fun," he said. He added that he has taught friends who were playing within 10 minutes and able to win. "It's a sport for anyone."
Local clubs and groups set up local tournaments, which the website provides the tools to manage. According to Mackie, Pickleheads hopes to get leagues in the U.S. started this fall.
"I just hope that everybody gets the chance to play pickleball. It's just so fun."
According to Waynesboro YMCA Executive Director Jeff Fife, participants starting playing on their court more than 12 year ago with an old badminton net on PVC piping set inside a chlorine bucket with rolling wheels.
"Who would have thought it would have grown so much? Today, we have six courts with three of them running seven days a week in air-conditioned environment. We average about 16 to 20 players daily and still see a steady increase as new people fall in love with the sport," Fife, who used to play and calls it addictive, said.
Denny Walling lives in Waynesboro. He is retired as a professional baseball player for the Houston Astros and St. Louis Cardinals.
Walling used to play basketball at the Y on Mondays, Wednesdays and Fridays for 30 years. But in his late 50s, he began experiencing injuries from playing. Ten years ago, at age 59, he took up pickleball.
"I'm going to be playing pickleball for as long as I can," he said.
A father of four and grandfather of 13, he has also gotten the next generation playing.
Walling said that pickleball can be challenging and it requires working with your partner.
"You can get a workout if you get high-level players playing together," Walling, who also was a hitting instructor for the Baltimore Orioles before he retired, said.
On Friday morning, he said 16 players took turns on three nets of pickleball. He said usually 18 to 22 players are on the courts at the Waynesboro Y and they are from the age of his young grandchildren to in their 80s.
"That's the difference between pickleball and all other sports. It's sweeping the nation," he said.
Walling likes the social aspect and the camaraderie of the game. After playing, he went to lunch with a few players.
"You learn about people. You learn about their lives," he said of the sport.
He said he doesn't miss playing basketball or baseball.
"I get to live my dream. Not a lot of people get to do that. The Lord blessed me," Walling said of his life with his wife, Teresa, their children and grandchildren.
He attended school in New Jersey and met his wife the summer of 1975 after graduating Clemson University and coming to the Valley to play for the Waynesboro Generals.
"The whole thing is just a great atmosphere," Walling said of pickleball.