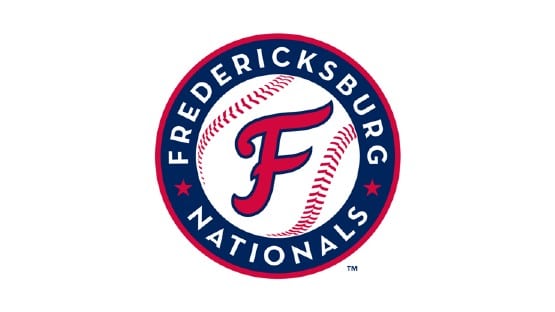 The Fredericksburg winning streak died at eight games in a 7-3 loss to the Delmarva Shorebirds on Friday night.
The FredNats, the Low-A affiliate of the Washington Nationals, struck first, in the bottom of the second inning. Murphy Stehly lined the first pitch of the frame back up the middle for a double, then later stole third base as Armando Cruz drew a walk.
Cruz then stole second himself, and Stehly came home on a throwing error. Wilmer Perez then notched his first RBI with Fredericksburg on a booming double to drive Cruz in to make it 2-0. A wild pitch allowed Perez to reach third base, setting him up to score on a sacrifice fly to make it a 3-0 lead.
Bryan Caceres held that lead until the top of the fifth inning. But with one out, Victor Gonzalez and Elio Prado both got hit by a pitch to put runners on first and second. Carter Young then smoked a ground ball up the middle that was misplayed by Armando Cruz, and Gonzalez scored on the play.
Samuel Basallo then tied the game with a line drive single to right field. The inning continued with an Isaac Bellony single to push Basallo across, as Delmarva, the Low-A affiliate of the Baltimore Orioles, pulled ahead 4-3.
Samuel Basallo added a solo home run in the top of the seventh to make it a 5-3 lead, before Delmarva added a run in the eighth and ninth innings en route to a 7-3 win.
Sean Doolittle took the loss for the FredNats, with Wyatt Cheney taking the win.