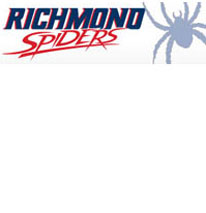 Pressed into action with Richmond's top three quarterbacks missing the game because of injuries, true freshman Montel White threw a game-winning touchdown pass with nine seconds left as No. 20 Richmond beat No. 8 Massachusetts 11-10 on Saturday at McGuirk Stadium in Amherst, Mass.
White drove the Spiders (3-3, 1-2) 60 yards in eight plays, ending with a 15-yard touchdown pass to Tre Gray. White completed four of five passes for 47 yards on the drive – the first completions of his college career. His only other pass in the game was incomplete.
The injury-riddled Spiders got another impressive effort from its defense, which limited the high-powered UMass rushing attack to just 146 yards. And the biggest defensive stop came in the fourth quarter when UMass had the ball first-and-goal at the Spiders' one-yard line.
Read the rest of this story on VaSportsOnline.com.