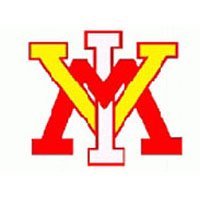 The VMI Keydets scored the first 13 runs of the game and Josh Winder scattered three hits over seven innings to help the Keydets defeat the Maryland-Eastern Shore Hawks, 14-1, Sunday afternoon at Gray-Minor Stadium in Lexington, Va. The game was called after seven innings due to a 10-run rule agreed upon during pre-game.
The Keydets (10-7) led the entire way after David Geary singled home Nathan Eaton as the second batter of the VMI first. VMI scored four times in the first and four more in the second inning, helped by back to back to back home runs from Peyton Maddox, Tyler Tharp and Matt Pita. It was the second time in as many seasons VMI had accomplished that feat, as the Keydets also did last April at Furman.
Collin Fleischer added a two-run shot in the third inning, and the Keydets scored two more in the fifth and once in the sixth as well. Dallas Culotta had a sixth-inning solo home run for UMES (4-11) to account for the visitors' lone tally as the Keydets wrapped up a series sweep, during which they outscored the Hawks 44-6.
On the mound, it was Winder (3-1) dominating the opposition again, as he threw just 80 pitches in the seven-inning complete game. He scattered three hits, struck out five and walked one. Over his last two starts, both of which have been complete games, the freshman has allowed two runs on 10 hits over 17 innings with a 15/1 strikeout to walk ratio.
J.P. Black (1-3) allowed eight runs in two innings and took the loss for UMES.
After the Keydets sprinted out to the early 11-0 lead behind the four home runs, VMI added on in the fifth. Geary singled with two out and Fleischer doubled him home for a 12-0 lead. After a wild pitch, Maddox doubled home Fleischer for a 13-0 advantage.
Culotta led off the UMES sixth with his solo home run, but the Keydets got that run back in the bottom of the frame when Geary was hit by a pitch with the bases loaded. That would prove to be the final run of the contest.
Geary, Fleischer and Maddox all had big days for VMI, as all three drove in a trio of runs. Geary and Maddox had three hits apiece while Fleischer added two, and Geary and Fleischer combined to score half of VMI's 14 runs.
In addition, Maddox's sixth home run of the season moves him into a tie for third in the SoCon, while Fleischer's fifth of the season ties him for fourth. Pita's five total bases give him 47 on the year, the fourth-most in the conference entering Sunday's action.
VMI baseball will return to action Tuesday, when the Keydets play host to VCU at Gray-Minor Stadium. First pitch is set for 6 p.m.