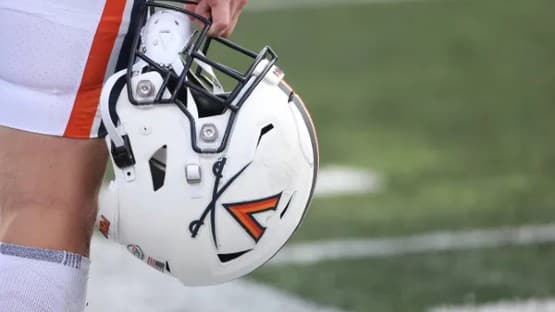 Virginia alum Herman Moore is back on the ballot for the College Football Hall of Fame.
How Moore, who caught 114 balls over three seasons, from 1988-1990, for 2,504 yards and 27 TDs, isn't already in the Hall is a good question.
Moore holds the all-time NCAA mark for yards per catch (22.0).
He was a first-team All-American in 1990 and was sixth in the Heisman Trophy voting that year, two spots behind teammate Shawn Moore, the QB who was the other half of the Moore-to-Moore combo that led UVA to its first New Year's Day bowl, in 1989, and a #1 national ranking in 1990.
A 2010 inductee into the Virginia Sports Hall of Fame, Moore went on to a nice career in the NFL, being named an All-Pro at wideout four times.
Virginia's most recent Hall of Fame inductee is Anthony Poindexter, who was inducted with the Class of 2020.
The program's other inductees include Bill Dudley (1956), Tom Scott (1979), Joe Palumbo (1999) and Jim Dombrowski (2008), and former Cavalier head coaches Earle "Greasy" Neale (1967), Frank Murray (1983) and George Welsh (2004).