The Fishburne Military School 2013 Holiday Inn Express-Waynesboro Tip-Off Challenge will bring some of the top prep basketball talent in the country to Waynesboro Nov. 7-9.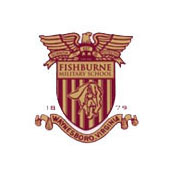 Top recruits playing in the tournament include FMS stars Tre' Harris (Kansas State), Jabari Craig (Southern Cal) and Jordan Tyson (St. Bonaventure).
The action tips off on Thursday at 5 p.m. with a game pitting the varsity team at Fishburne against Lynchburg. At 7 p.m., the FMS postgrad team plays in the nightcap against New River Community College.
On Friday, Ridgeview plays Miller School at 6 p.m., and at 8 p.m., Rise Academy takes on New River.
On Saturday, the 4 p.m. game. has Miller playing Rise, and the FMS PGs play Ridgeview at 6 p.m.
Tickets are $10 for a one-day admission pass or $15 for a three-day admission pass.
More information online at www.FishburnePGBasketball.org.