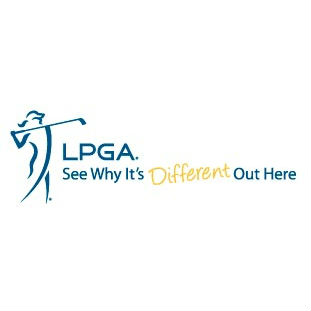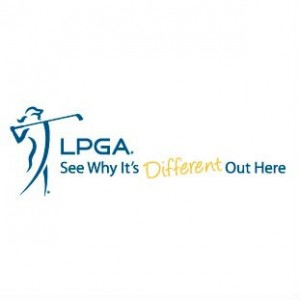 Demi Runas carded a bogey-free opening-round 65 to take a two shot lead into the second round at the Eagle Classic Presented by Bag Boy at Richmond Country Club.
"I would say it was a combination of everything," Runas said. "I hit the ball well, hit a lot of really good approach shots, had a few tap-ins for birdie and then hit some really good putts."
Runas, who started her day on the back nine, got off to a par-par start but then caught fire with birdies on five of her next seven holes to make the turn in 31. A pair of birdies on her home half wrapped up the 7-under round, the lowest of Runas' life.
"It means a lot," Runas explained. "It's been a long season so to put up a round like this late in the game it's a lot of momentum going into the last stretch here. Career lows are always fun and I had a lot of fun today and I'm going to try and keep it going throughout the week."
Kendall Dye sits in second place at 5-under after a day one 67, while a group of six golfers – Hye-Min Kim, Brittany Altomore, Min Lee, Lacey Agnew and Christine Meier – are three back of Runas at 4-under.
EARLY BIRTHDAY PRESENT FOR RUNAS: Prior to her career-best opening round, Demi Runas went out to dinner with several of her friends on the Symetra Tour to celebrate her birthday a few days early.
"My birthday is actually next Wednesday but being on Tour as much as we are you build a lot of really good friendships out here so I was kind of bummed that it was during an off week," Runas said. "One of my good friends, Lee Lopez, she surprised me this week and a couple of us got together."
The festivities involved several players on the Symetra Tour including Runas, Lopez, Madeline Sheils, Hannah Yun and Lindy Duncan and featured a few birthday shenanigans.
"There's a tradition in Mexico where you have to try and bite the cake quickly before they shove your face into it and I apparently was not quick enough because Hannah Yun was gracious enough to just shove my face all the way into the cake. I'm pretty sure my face hit the table so we didn't get to enjoy the cake after that so it's a good thing we ate a little bit of it before."
Runas credits the friendships that she has on Tour to helping her though some of the rough patches that golfers face throughout the year.
"It helps a lot. I have a lot of good friends out on Tour," Runas said. "It's nice knowing that there's someone there you can confide in and you know is there for you because it's tough, it's a long season, so just having friends there means a lot."
NEW PUTTER IS A BIG SUCCESS FOR DYE: After her first missed cut of the season last week in New Hampshire, Volvik Race for the Card Money List No. 7 Kendall Dye decided it was time for a change in putters.
"My new putter," Dye quickly responded when asked about the key to her round. "I hadn't been putting too well in the past two weeks so I decided to go to a local golf store and pick up a new putter and it worked great."
The putter was certainly on for Dye, who needed only 25 putts en route to an opening round of 5-under, 67.
"It's the first time since I was about 12 or 13 that I bought a putter at a store," Dye continued while holding her new PING blade. "I actually still have the price tag on it like an amateur."
While not happy with her missed cut last week, Dye was able to take a positive out of it.
"In golf, or whatever sport, you aren't going to have your best all of the time," Dye said. "I know in football Oklahoma lost to Texas last year but then ended the year beating Alabama so it's not how you start it's how you finish and I'm hoping to finish the year strong."
ALTOMARE ENJOYING A SECOND HOMECOMING: Brittany Altomare was able to play close to her hometown of Shrewsbury, Mass., with last week's New England Charity Classic and this week she is playing close to her college home of Charlottesville, Va.
"It's kind of a pro-UVa crowd so it's like a little bit of a home crowd like last week was," Altomare said.
After going even on her first nine, Altomare got it going during her homeward half coming in in 32 for a 4-under round.
"In the first nine, I was hitting it really well but the putts just weren't dropping but they were so close," Altomare said. "Then on the front side (her back nine), I hit it the same but the putts were dropping so that's what the difference was today."
Altomare was part of the group of the day which saw all three members – Altomare, Marissa Steen and Min Lee – shoot 68.
"It's nice to be in a group where everyone is playing well so you get good vibes."
SUNDAY IS MILITARY APPECIATION DAY: This Sunday at the Eagle Classic Presented by Bag Boy will serve as Military Appreciation Day. The day will start out with the morning with Ft. Lee's Honor Guard Presentation of Colors and Ft. Lee's A Cappalla singers singing the National Anthem and members of the Armed Services will tend the flagstick on the 18th green throughout the day.