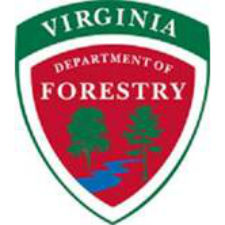 Daylight is getting shorter; nights are getting cooler.  Sure, summer has officially ended, but more importantly, fall wildfire season is here.  And officials with the Virginia Department of Forestry want to keep you and your family safe from the ravages of wildfire.
"While Virginia's most active wildfire season is typically in the spring, fall can be just as busy," said John Miller, VDOF's director of resource protection.  "While we had some significant rain over the past couple of weeks, we didn't have a lot of rain this summer, and the dead leaves are starting to drop from the trees.  This 'leaf litter' is an abundant source of fuel for wildfires, which can spread rapidly during dry and windy days."
With more than 62 percent of Virginia's land base (15.9 million acres) being forested, there are almost 360,000 homes and more than 1 million Virginians living in areas defined as woodland communities.  "That's a lot of lives and property at risk due to wildfire," Miller said.
State Forester Bettina Ring said, "Preventing a wildfire from ever starting is critical to the safety and security of our citizens.  And, since most wildfires (96 percent) in Virginia are caused by human activity, if people are careful and pay attention to weather conditions, they can keep themselves and their property safe by not letting a wildfire start."
VDOF fire records go back nearly 100 years (the agency was created in 1914 and began battling wildfires in 1916.)  Of the 141,000 wildfires fought by the agency, most were caused by people burning their trash or yard debris.
Ring said, "For many people, there are debris-burning alternatives, such as composting and mulching.  But for those who have to burn, we urge them to take precautions before igniting those fires. "
Precautions include: clearing the burn spot and surrounding area down to mineral soil; keeping the burn pile small; having tools like a shovel or a rake on hand; ensuring a charged water hose or other water source is at the ready; having a working cell phone with you so that you can call 911 as soon as the fire escapes your control, and remaining with the fire until it's completely out.  You must also check the weather conditions in your area before you start to burn.  If it's been several days since it's rained, humidity levels are low and the winds are higher than 10 miles per hour, wait until conditions improve; otherwise, it's quite likely your fire will become a wildfire.
Miller said, "If a fire does escape a person's control or is left unattended, that person is financially liable for the cost of suppressing the wildfire as well as any damage that occurs as a result.  Depending on the size and complexity of the wildfire, suppression costs alone could range from several hundred dollars to tens of thousands of dollars.  Add to that the cost of burning down your neighbor's home or barn, and you could be looking at millions of dollars. People just need to be really careful with any outdoor burning."
Firefighting is dangerous and physically demanding work.  Ring said, "In recent years, several Virginians have died trying to battle the wildfires they started.  It's much better to dial 911 right away and let the trained wildland firefighters respond and suppress those fires."
Fall wildfire season runs from Oct. 15 through Nov. 30 each year.
The Virginia Department of Forestry protects and develops healthy, sustainable forest resources for Virginians and has been doing so for more than 100 years.  Headquartered in Charlottesville, the Agency has 230 employees spread across the Commonwealth to provide citizen service and public safety protection.  VDOF is an equal opportunity provider.
With nearly 16 million acres of forestland and more than 103,000 Virginians employed in forestry, forest products and related industries, Virginia forests provide an overall economic output of more than $17 Billion annually.