Edited by Chris Graham
[email protected]
 
An exhibit by local artist Cortney Skinner, "Off the Walls," debuted at Stone Soup Books and Cafe in Downtown Waynesboro over the weekend.
The exhibit by Skinner will be on display at Stone Soup, 908 W. Main St., through June.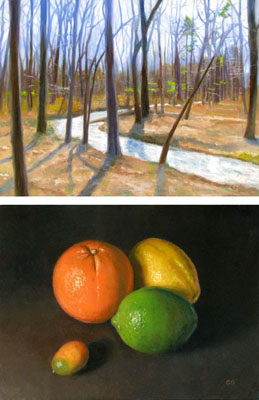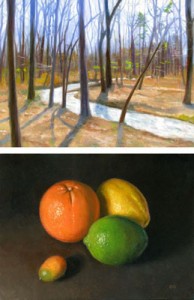 The works in the exhibit reflect the influence of Dutch still lifes of the 17th century and the works of 19th century American realist painters. They explore traditional subjects, portraying organic shapes, interesting and varying surface textures, and the beauty of the Virginia countryside.
Skinner was born and raised in New England, where his appreciation for Rockwell, Wyeth and other classic painters and illustrators influenced his own art. He relocated further down the Appalachian chain into the Shenandoah Valley of Virginia where he's lived for the past 10 years and found new inspiration for his still life, portrait, and landscape painting.
An accomplished freelance illustrator, he is regularly called upon to create artwork and concepts for many magazines, books and films.