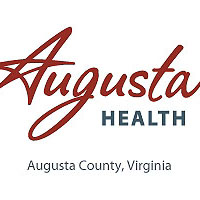 2015 International Survivors of Suicide Loss Day
Saturday, Nov. 21
Augusta Health and the American Foundation for Suicide Prevention (AFSP) are teaming up for the 2015 International Survivors of Suicide Loss Day on Saturday, Nov. 21, from 12:30 p.m. to 3 p.m.
Led by the AFSP, Survivor Day is the one day a year when people affected by suicide loss gather around the world at local events to find comfort and gain understanding as they share stories of healing and hope.
The Survivor Day event will feature a screening of Family Journeys: Healing and Hope after a Suicide, a new documentary produced by the American Foundation for Suicide Prevention that traces the ripple effect of a suicide through families and communities, and explores the challenges faced as survivors cope and heal.
"Losing my husband to suicide is a part of my story. I can't change that. But I do get to decide whether I let the experience make me bitter or whether I get better as the next chapter unfolds," said Karen Heisig, a suicide loss survivor and a Survivor Day organizer. "Survivor Day provides a safe environment for people to let their guard down. Suicide loss is a very complicated grief. If I can give people tools to move forward and help them not let their grief consume them, it helps me to heal myself."
Small group discussions will also be offered to bring together people who have experienced a similar loss.
"Suicide can tear a black hole of sorrow in a family. But grief can also draw them closer together as they discover new aspects of themselves and their family members," said Dr. Christine Moutier, Chief Medical Officer of AFSP. "With our Survivor Day events, people are able to gather to talk about the loss they experienced and find comfort in the knowledge that they are not alone."
The event is being offered at Augusta Health in the Community Care Building at 64 Sports Medicine Drive in Fishersville.
No RSVP is required. The event is free and open to the public.
For more information, contact site organizer Nancy Koplin at (540) 490-2320 or [email protected].