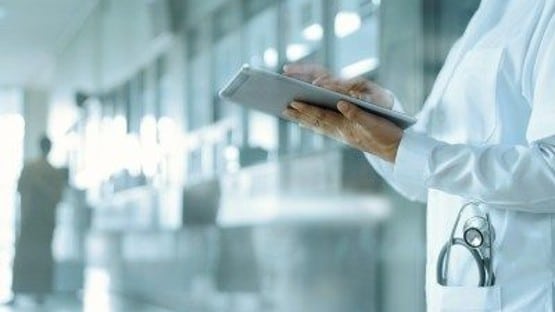 Medical staff shortages are affecting healthcare systems across the United States.
In response, Sentara Health is donating $3 million through its Sentara Scholars program to support students who are pursuing healthcare careers.
Eastern Mennonite University received $200,000 in scholarship funds from Sentara Health.
"We are really thrilled that Sentara is continuing to build a healthy partnership with Eastern Mennonite University, particularly in the healthcare area," Dr. Susan Schultz Huxman, EMU president, said. "Nursing has been one of our top majors at EMU for a long, long time and continues to be."
Schultz Huxman said that EMU's partnership with Sentara Health is important because EMU is preparing student for the workforce and community involvement. EMU cannot do that without partners like Sentara health.
Sentara RMH Medical Center employs hundreds of nurses, many of whom graduated from EMU.
"As we look toward the future with nursing, it's so important that we have good partnerships with our local universities," Chief Nursing Officer for Sentara RMH, Gina Yost, said. "With EMU, we have a fabulous partnership that helps us build that nursing workforce for the future. So, we're really happy today to be able to provide this gift for EMU students to reduce the financial barriers that can sometimes be a challenge so that we can get folks in the workforce and into healthcare career fields."
Some students do not have access to financial aid as undergraduate students when working toward advanced degrees, and that is how EMU has chosen to apply the funds from Sentara Scholars.
"We are very grateful for the partnership with Sentara RMH. Our students have wonderful clinical experiences there and that partnership has been in place for a long time," EMU Nursing Department Chair, Dr. Melody Cash, said. "We are extremely grateful for the financial gift that has supported our students. Our seven accelerated students that received the gift are a part of a program where they already have a degree, then progress in 15 months through the program. They don't get a lot of financial aid because they have a degree. So, it was wonderful for them to receive that gift."
According to Sentara Executive Vice President and Chief People Officer Becky Sawyer, Sentara Scholars is the healthcare center's commitment to building a strong healthcare pipeline and advancing equity.
"By reducing the financial burden on students from lower socioeconomic backgrounds, offering stronger mentorship and training opportunities, and removing barriers to higher-paying and more meaningful careers, we are investing in the future of healthcare and empowering the next generation of professionals," Sawyer said.
RMH Foundation Executive Director Cory Davies said Sentara's partnership with EMU is summarized "as the future of our community's health is tied to the future of our healthcare providers. And to the extent that we can ensure that those healthcare providers get a good education, are grounded in the values that Sentara also holds, it means our community will also be better off for it too."
A $200,000 Sentara Scholars check presentation for James Madison University is scheduled for tomorrow.