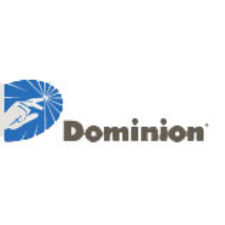 Dominion Resources announced the sale of an aggregate of 10,200,000 shares of its common stock, representing approximately $750 million of gross proceeds, through a registered underwritten public offering to Citigroup, as the sole underwriter. The net proceeds from the offering will be used for general corporate purposes, including to fund in part Dominion's combination with Questar Corporation, and to repay short-term debt, including commercial paper.  The offering is expected to close on April 8, 2016, subject to customary closing conditions.
The last reported sale price of the company's common stock on April 4, 2016, was $74.58 per share. Citigroup proposes to offer for sale the shares of common stock from time to time in one or more transactions on the New York Stock Exchange, in the over-the-counter market, through negotiated transactions or otherwise at market prices prevailing at the time of sale, at prices related to prevailing market prices or at negotiated prices, subject to receipt and acceptance by it and subject to its right to reject any order in whole or in part.
A shelf registration statement (including a prospectus) relating to the offering has previously been filed with the Securities and Exchange Commission (SEC) and has become effective. Before investing, interested parties should read the prospectus and other documents filed by the company with the SEC for information about the company and this offering. You may get these documents for free by visiting EDGAR on the SEC website at www.sec.gov. Alternatively, a copy of the prospectus may be obtained from the underwriter at: Citigroup, c/o Broadridge Financial Solutions, 1155 Long Island Avenue, Edgewood, NY 11717 (Tel: 800-831-9146).
This news release shall not constitute an offer to sell or the solicitation of an offer to buy nor shall there be any sale of, or any solicitation of an offer to buy, these securities in any state or jurisdiction in which such offer, solicitation or sale would be unlawful prior to registration or qualification under the securities laws of any such state or jurisdiction.
Dominion is one of the nation's largest producers and transporters of energy, with a portfolio of approximately 24,300 megawatts of generation, 12,200 miles of natural gas transmission, gathering and storage pipeline, and 6,500 miles of electric transmission lines. Dominion operates one of the nation's largest natural gas storage systems with 933 billion cubic feet of storage capacity and serves utility and retail energy customers in 14 states.