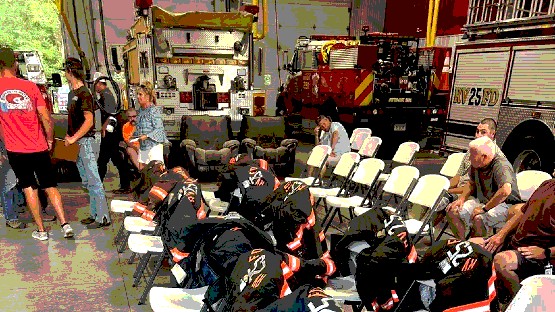 Update: Tuesday, 5:52 p.m. Augusta County leaders met Tuesday to develop a plan for continuing fire and EMT coverage in the Riverheads area in the wake of a mass walkout of members of the Riverheads Volunteer Fire Department Monday night.
County Administrator Tim Fitzgerald wrote in an email to AFP later in the day on Tuesday that the department will continue to respond to fire and EMS calls in the Riverheads community with members that remain the department.
According to member Justin Brown, one of the 22 volunteers who resigned, citing issues with the new leadership of the fire department, the mass exodus leaves the department with just a few trained fire and EMT personnel.
Per Fitzgerald, the county's paid fire and EMT staff will continue to cover calls from the Riverheads station.
"Augusta County will continue to work with the Riverheads Volunteer Fire Department and is committed to ensuring that all calls are covered to ensure the safety of our citizens," Fitzgerald said.
---
Twenty-two members of the Riverheads Volunteer Fire Department resigned from the department Monday night, according to a report from one of the members, citing issues with the department's president and board of directors.
The impact will be felt in the southern Augusta County coverage area for the department and along a 15-mile stretch of Interstate 81.
"You will immediately see a drop on response time and quality of people that show up to these calls," said Justin Brown, a now-former volunteer with the department who is also a member of the Waynesboro Fire Department, in a post on Facebook last night.
Riverheads runs fire and EMT calls in a wide area including Greenville, Stuarts Draft, Raphine, Spottswood and Mint Spring, and responds to calls on Interstate 81 from the 205 mile marker to the 220 mile marker.
"Residents in the Greenville area can expect a long wait time for 911 calls, or if Riverheads fire does respond, it will be around four members in there 60+ with very little to no fire training," Brown said in his Facebook post.