Legislation authored by Del. Dickie Bell (R-Staunton) to give parents and students the tools needed to ensure that every child has access to cutting edge technology for virtual learning passed the House of Delegates on Tuesday.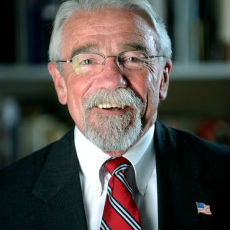 Del. Bell's House Bill 324 establishes a new Virtual Virginia School and creates a Board of the Virginia Virtual School as a policy agency under the Secretary of Education (SOE). The School will offer both online classes and virtual school programs to all public, private and home- schooled children in Virginia. The Virginia Virtual School will be responsible for all federal and state accountability requirements applicable to those students enrolled on a full-time basis.
Bell began working on Virtual Education legislation in 2010. In 2010, the General Assembly passed House Bill 1388, which required the Superintendent of Public Instruction and the Board of Education to develop criteria for approving and monitoring multi-division providers of online courses and virtual school programs. It also allowed localities to enter into contracts with approved private providers of such courses.
Since 2010, Bell has worked on legislation to help develop a way to allow all students in Virginia to have access to public virtual school programs. In previous years, however, this legislation has failed in the Appropriations committee due to questions about the funding formula.
"This is a tremendous accomplishment, and a huge step for school choice in Virginia. We have worked with educators, business leaders, parents, and students for four long years on this legislation, and it is wonderful to finally see it have the opportunity to be heard and discussed on the full House floor. I am pleased to see it pass the House with bipartisan support." said Bell.
"There are many students in Virginia who thrive in the traditional classroom, but there are also many who do not. There is a tidal wave of technology available to enhance learning options for these students. I am pleased that the House of Delegates has come together to make sure that Virginia students are included." said Bell. "Every student in every corner of Virginia should be able to grow and learn in the environment that best meets their needs, and these opportunities should not be limited based on their zip code. Virginia is a leader in so many areas. This is a great step forward and I am looking forward to the Virginia Senate joining us."