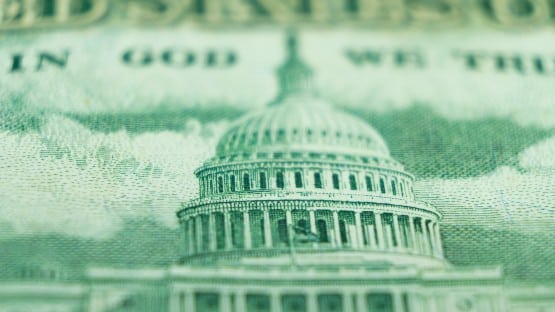 Republicans are, if you haven't figured this out already, going to win this latest debt-ceiling fight, the reason being, they actually want the government to go into default and the economy to go off the cliff.
This is the best way to win an election, as (cough, cough) Democrats know, from 2020.
Donald Trump desperately fought having to close down the economy due to COVID, did everything he could to talk COVID out of existence.
It was the economy, sunk by COVID, that sunk Trump in 2020, and Republicans are looking to sink the economy that Joe Biden and Democrats revived in the interim to sink Biden in 2024.
With that, and the idea that Republicans don't actually want a deal, what would happen, in mind, you might ask, if Biden and Senate Democrats say, OK, here you go, we'll meet you halfway, two-thirds of the way, all of the way, what happens then?
Look no further than the 15 ballots it took for Kevin McCarthy to finally get elected House Speaker.
McCarthy gave in to the holdouts early in that process, you may remember, and the holdouts, out of ammunition, started just making things up off the top of their heads to prolong the pain, because they didn't really want McCarthy to end up being Speaker, even though they had no one else in mind to take the job.
Looking here to the debt-ceiling fight, then, I think we can expect Democrats to cave, because Democrats are the closest thing we have to adults in the room in D.C., but when they do, the goalposts are going to be moved, for no good reason, other than to prolong the pain.
Because Republicans want you to feel pain. They don't care that economists are projecting 750,000 Americans could lose their jobs with even a short term of default roiling markets, that millions could go without Social Security benefits that they rely on to make ends meet.
Theirs is an endgame, and the end is November 2024, and returning Trump to power.
The best way to get there, they have surmised, is to tank the economy.
So, they're going to tank the economy.
And in the process, they're going to get Democrats to agree to all manner of compromises that will lose them their base.
I don't see how this doesn't end up playing out this way.