Sports
Dayton holds on for 85-84 win over Richmond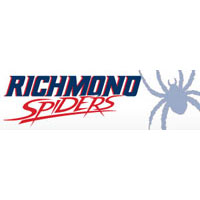 On a night where the Robins Center celebrated the careers of four great seniors, it was a junior who stole the show as T.J. Cline posted a career-high 36 points, but it wasn't enough as the University of Richmond men's basketball team dropped a 84-84 decision to Dayton on Tuesday night.
Cline finished with a game-high 36 points on 13-of-20 shooting, including 8-of-9 from the charity stripe, while also dishing out three assists on the night. The 36 points is the most by a Spider since Darien Brothers' 39 points against Charlotte on Jan. 19, 2013.
Classmate ShawnDre' Jones chipped in 20 points, three rebounds and two assists, while senior Terry Allen finished with 16 points and four rebounds in his final home outing.
"Cline played a tremendous game for us tonight, one of the best performances here in this building," head coach Chris Mooney said. "I give credit to a very good Dayton team. I thought our energy was tremendous, but a couple of plays just didn't go our way."
It was a high-energy game from start, featuring five ties and eight lead changes. Richmond shot over 50 percent from the field for the 18th time this season, and the Spiders won the turnover battle 12-5. UR dished 18 assists, including five from senior Deion Taylor.
Dayton's Kendall Pollard returned to the court for the first time in several weeks and made his impact immediately for the Flyers, pushing the road team out to a quick six-point advantage, which they held for the first eight minutes of the contest.
Three straight layups from Cline sparked a 15-3 Spider run that ignited the home crowd and gave Richmond a 26-20 cushion with 6:37 remaining in the stanza.
The Spiders pushed their lead to eight on three occasions including a three-pointer from Jones with 40 seconds remaining, but a three-pointer from Dayton's Charles Cooke sent Richmond into the locker room with a 37-32 lead.
Dayton came out of the locker room aggressive, eventually reclaiming the lead with over 16 minutes remaining, but the Spiders responded with seven points in just over a minute to regain a five-point lead, 48-43.
Cline and Jones teamed up to push the lead to as many as 11, 58-47, with over 11 minutes left in the contest. A thunderous fast break dunk from senior Trey Davis nearly brought the house down as the Spiders pushed their advantage.
However, Dayton was able to claw back with some tough jump shots and eventually regained the lead with five minutes remaining. The Flyers hit enough free throws down the stretch and held onto the ball against the Spiders' press to hold onto an 85-84 win.
The Spiders wrap up the regular season on Saturday evening when they travel to Fairfax, Va. to take on George Mason. Game time on American Sports Network is set for 6 p.m.