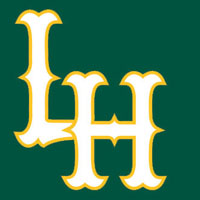 The rain was constant tonight in Winston-Salem, but after a 40 minute delay prior to the first pitch, the Lynchburg Hillcats and Winston-Salem Dash battled through to complete nine innings in just over three hours. The Dash earned the win 3-2 over the Hillcats thanks to a two-out RBI double in the bottom of the eighth from Jason Coats. Lynchburg out-hit the Dash 12-6, but never led in the series opening loss.
Lucas Sims started for the Hillcats (21-20, 55-56). While the majority of between inning breaks included a bag of quick-dry being brought to the mound, Sims limited the Dash (22-20, 52-59) to just two runs, one earned, over six innings. He committed a costly error in the third that allowed the Dash to score first. Sims fielded a groundball with runners at first and second and one out. His throw to second base went into center field and Omar Narvaez scored from second. The Dash led 1-0.
Blake Brown led off the top of the fifth inning with a double and Daniel Carroll bunted his way aboard putting runners at first and third. David Nick then singled to left field with Carroll running on the pitch. Brown scored, but Carroll was thrown out at third base. The Hillcats then stranded Nick at second base.
Winston-Salem regained the lead in the bottom of the fifth. Cleuluis Rondon delivered an RBI single with two, driving in Narvaez. The Hillcats came back again and tied the score in the sixth. Tyler Tewell, Emerson Landoni, and Levi Hyams collected consecutive singles. Hyams drove in Tewell to even the score 2-2.
James Dykstra allowed two runs on 10 hits tonight for the Dash over six innings. He struck out six, walked no one, and took a no-decision. Sean Hagen relieved him in the seventh. The Hillcats loaded the bases with one out. Hagen then struck out Tewell before leaving the game for Raul Fernandez. Landoni then struck out to end the inning.
Fernandez (1-0) went on to retire all seven batters he faced and earn the win. David Peterson (0-1) relieved Sims and suffered the loss after allowing the Coats RBI double in the eighth.
The series continues tomorrow with a 7pm first pitch. Right-hander Cody Scarpetta (3-4, 3.06) will start for Lynchburg against fellow righty Brandon Brennan (0-0, -) for the Dash. The Hillcats On-Deck Show presented by Amtrak Virginia will go on the air at 6:40pm. Erik Wilson will have the call live on 97.9 The Planet.