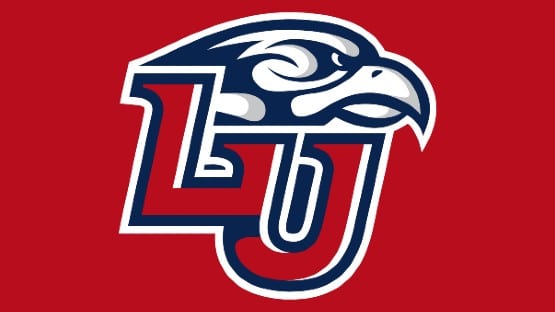 Darius McGhee scored 35 points to climb to the top of the all-time scoring list in the ASUN, in the process leading Liberty to an 85-77 win over Queens College on Wednesday.
Coming into the night, McGhee needed 33 points to pass Centenary's William Jackson, who had 2,535 career points.
McGhee went 4-of-4 at the free-throw line in the closing 21 seconds to break the record and finish the night with 2,538 career points.
The standout redshirt senior also became the fourth player in NCAA Division I men's basketball history to make 500 career three-pointers. McGhee's 500th career triple came with 18:50 remaining, his second of the evening. The guard finished the night with five threes and had 503 for his career.
Liberty improves to 23-7 on the year and 14-3 in ASUN play with one more regular season contest remaining.
Queens drops to 17-13 overall and 7-10 in league play.
The two teams will square off at Liberty Arena on Friday night (7 p.m.) in the regular season finale.