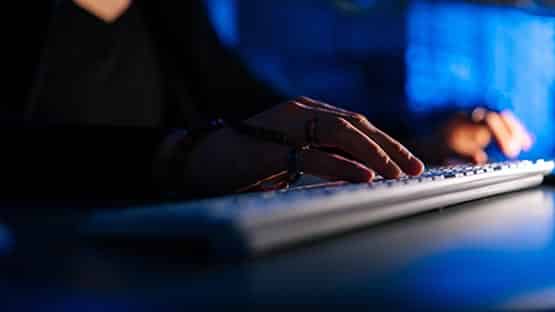 A Danville man used the Kik online messaging application to communicate and share child abuse images with an undercover law enforcement officer.
William Allen Wolf, 46, was sentenced to 102 months in federal prison. He pled guilty in November to possession with intent to view a visual depiction of a minor under 12 years of age engaged in sexually explicit conduct.
According to court documents, in December 2021, a law enforcement officer acting in an undercover capacity entered a public group on Kik Messenger where users were known to regularly share information and images of child abuse, and Wolf was already a member.
The undercover officer purported to have two prepubescent daughters.
On Dec. 6, 2022, Wolf initiated a Kik conversation with the undercover officer telling him that he was a member of the group because he enjoyed training children for sexual activity.
Wolf then sent the undercover officer a video depicting an adult male engaged in sexual activity with a prepubescent female under 12 years of age.
Wolf continued to send the undercover officer additional videos during their online conversations.
The case is brought as part of Project Safe Childhood. In 2006, the Department of Justice created Project Safe Childhood, a nationwide initiative designed to protect children from exploitation and abuse. Led by the U.S. Attorneys' Offices and the DOJ's Child Exploitation and Obscenity Section, Project Safe Childhood marshals federal, state, and local resources to locate, apprehend, and prosecute individuals who exploit children, as well as identity and rescue victims.
For information about Project Safe Childhood, visit www.projectsafechildhood.gov/.