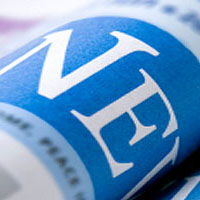 The Charlottesville-UVA-Albemarle Office of Emergency Management is offering free Community Emergency Response Team (CERT) emergency preparedness training beginning in March. This 9-week course, held from 6:30pm – 9:00pm each Thursday from March 12 through May 7, educates people about disaster preparedness for hazards that may impact the Charlottesville/Albemarle area and trains them in basic disaster response skills, such as fire safety, light search and rescue, team organization, and disaster medical operations.
CERT is a national program designed to prepare citizens to respond to immediate needs following a major disaster. In the event of an emergency, first responders who provide fire and medical services may not be able to meet the demand for these services. Factors such as number of victims, communications failures, and road blockages can prevent people from having access to the emergency services they have come to expect at a moment's notice through 9-1-1. People will have to rely on each other for help in order to meet their immediate life-saving and life sustaining needs.
Citizens can register for the spring CERT course by emailing [email protected] or calling 434-971-1263. For more information, visit www.charlottesvilleCERT.org. Follow Charlottesville-UVA-Albemarle CERT on Facebook (https://www.facebook.com/CERTCville) and Twitter (https://twitter.com/CERTcville).