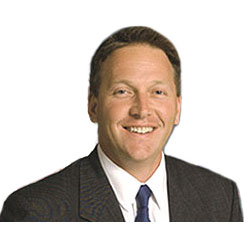 "The Game Isn't Over Until It's Over" – Yogi Berra.
Lawrence Peter "Yogi" Berra is considered to be one of the best, if not the best, catchers of all time. He appeared in eighteen All Star Games, won thirteen World Series as a player or coach, and was American League Most Valuable Player three times.
What Yogi is most often remembered for these days are some of his unusual quotes which are a delightful combination of truth, wisdom, and ignorance. None of them were ever mean spirited to one particular person; however, Yogi did say "all pitchers are liars or crybabies."
Yogi's quotes are not what we think of when consider today's political gaffes. Instead, they are deep insights in the shallow of end in the pool of life.
For instance –
"How can you hit and think at the same time?"
When asked by his wife Carmen "Yogi, you are from St. Louis, we live in New Jersey, and you played ball in New York. If you go before I do, where would you like me to have you buried?" Yogi's reply? "Surprise me."
With all of the polling, advertising, and incessant prognostications by the Time Fillers, it is good to swim in the shallow end of the pool and remind ourselves that this election will not be "over until it's over."
The next twelve days will be a relentless surge of data, irrelevant stories, campaign screw ups, hyperbole, and, yes, people knowing exactly what is going on in both the Mitt Romney and Barack Obama camps.
The only people who know what is really going on in the campaigns, is the campaigns.
That's it. They are working off of their polls, their field intel, and their plan to get their candidate to the magic electoral number of 270.
Here we are less than two weeks away with more experts telling us what is going on, when most of the experts, so-called, have never been in the game. Really in the game.
Some have. For the most part, however, this is not like NFL pre gams shows where former players and coaches are telling you about the game they actually played.
Losing campaigns are the ones, as Yogi would say, that "made too many wrong mistakes."
What are we left to do, Yogi? Answer –  "You can observe a lot just by watching."
That's what most of us are left to do. Watch. And wait. Like we did in 2000, 2004, and 2008. You know, Yogi WAS right "It's like deja vu all over again."
Like baseball, politics is ultimately a simple game that's hard to play well. Yes, "all politics is local" (Tip O'Neill) but it is also intensely personal. It is one on one. It is your life and how it will be governed and by whom. It matters and thankfully, blessedly, Americans pay attention.
Politics is good for our Nation. After all, if Yogi said "Little League baseball is a very good thing because it keeps parents off the streets", how bad can politics be for parents?
Soon this election will be over and we'll be faced with the reality of some very tough decisions and deals to be made. One might be tempted to congratulate the loser and offer condolences to the winner on November 6th. After all Yogi once said, "The future ain't what it used to  be."
Here are some other fun Yogi quotes matched up with some current political events.
Obama Rallies. Yogi? "Nobody goes there anymore. It's too crowded."
Joe Biden gaffes. Yogi? "I never said most of the things I said."
Political ads. Yogi? "Half the lies they tell about me aren't true."
Obama's Second Term. Yogi? "You've got to be very careful if you don't know where you are going, because you might not get there."
Obama blaming Bush. Yogi? "I never blame myself when I am not hitting. I just blame the bat and if it keeps up, I change bats. After all, I know it isn't my fault that I'm not hitting, how can I get mad at myself?"
Policy specifics during a campaign. Yogi? "I wish I had an answer to that because I'm tired of answering that question."
Yogi Berra would have made a great cable news show talking head.
Speaking truth to power.
As Mel Ott said of him, "He seemed to be doing everything wrong, yet everything came out right. He stopped everything behind the plate and hit everything in front of it."
Yogi did his job – caught the pitches thrown to him and hit the ones coming at him and became one of the greatest ever to play the game.
The campaign that does the basics better than the other – get their voters to the polls while not making "too many wrong mistakes" will win. Period.
It's a tie right now.
The Game Ain't Over Until It's Over.