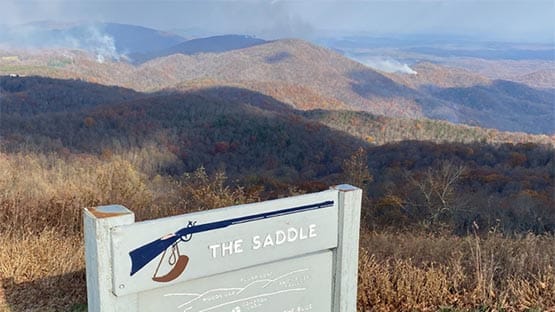 Air quality in our region continues to be an issue in Virginia and West Virginia, according to the Virginia Department of Environmental Quality.
A "code orange" alert has been issued in Virginia for Augusta, Rockingham, Shenandoah, Page, Warren, Frederick, Clarke, Nelson and Albemarle counties. The alert is also for Berkeley and Jefferson counties in West Virginia.
The alert is active until midnight.
A "code red" alert was issued yesterday and expired at midnight.
The alert means that fine particulates concentrations within the region may approach or exceed unhealthy standards.
The Shenandoah National Park reports that the Appalachian Trail is closed from Jarman Gap (mile 98.6) to Rockfish Gap (mile 105) due to a wildfire.