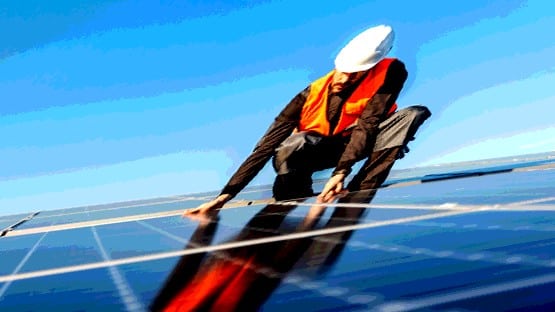 A Charlottesville nonprofit has partnered with the city of Hampton to make solar panels more affordable for residents.
Local Energy Alliance Program, or LEAP, through its Solarize Virginia project, has helped more than 700 households add solar panels, generating more than 6.3 megawatts of solar capacity and more than $17 million in value.
"This program fits into Hampton's long-range goals for sustainability, resiliency and neighborhood development," said Olivia Askew, resiliency specialist.
A webinar is being offered on Thursday, Aug. 17, from 3-4 p.m. to teach interested households about solar energy. Registration is required.
"In the current market, it is hard to know who to trust, or what questions to ask when you are thinking about getting solar," said Katie VanLangen, co-executive director of Local Energy Alliance Program. "We ask the questions and negotiate the pricing so that participants don't have to worry."
In 2022, 82 people signed up to get more information and 11 moved forward with installing solar on their homes. The total kW installed was 98.04.
Over the past eight years, Solarize Virginia campaigns have achieved more than 1,015 solar power system installations, totaling 9.3 MW of capacity.
The free webinar covers how the program works, what to expect as a participant, the basics of the installation process, the nuts and bolts of how a residential solar system functions and the pricing structure.
The city of Hampton is the only LEAP partner in Hampton Roads.
There are currently more than 20 localities in Virginia partnering with LEAP.
For more information, visit https://solarizeva.org