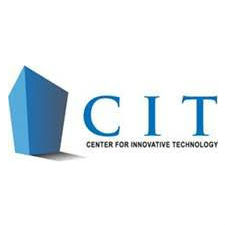 The Center for Innovative Technology (CIT) announced today the results of its 2014 Virginia Libraries Broadband Assessment, which assesses the speeds, costs and uses of broadband in libraries across the Commonwealth.  Funded by the American Reconstruction and Recovery Act State Broadband Initiative, this is the first survey that captures a baseline assessment of library broadband service in Virginia.
Carol Adams, Assistant Director at the Library of Virginia, said, "The Library of Virginia appreciates the support of the Center for Innovative Technology in completing broadband assessment and mapping projects.  Public Libraries are often the only broadband access point for the public particularly in rural communities.  Without such access Virginians are at both an educational and an economic disadvantage."
The assessment includes analyses and recommendations for the four main areas:
1.      Cost of access: The average monthly cost for Internet service at all libraries is $601.85 per month. It is higher in urban areas ($758.22 per month) than rural areas ($468.77 per month), as urban areas have access to greater bandwidth than rural areas.
2.      Internet download speeds: Urban libraries reported higher download speeds on average (27Mbps) than rural libraries (15.44Mbps).
3.      Digital literacy training: About 50% of libraries offer training, which is a crucial component in the rate of adoption. The report recommends more free training opportunities.
4.      Primary use of Internet service: Library patrons reported using the internet primarily for work, education and entertainment with more rural patrons using the access for entertainment.
The survey contains an interactive map that charts in greater detail the average download speeds in each region, monthly costs of Internet services and the libraries providing digital literacy training.  The full report can be viewed online at www.wired.virginia.gov.
Sandie Terry, CIT Broadband program manager, said, "Having better Internet access is crucial to building the new Virginia economy. Our libraries are a crucial link to these services, which is why our work with the Library of Virginia to assess their levels of service is so important. As we continue our work, we will build on the findings of our first assessment so that we can continue to help the libraries improve services to their customers."