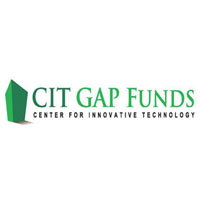 The Center for Innovative Technology (CIT) announced today that after a successful tenure that transformed the state-chartered non-profit, President and Chief Executive Officer Peter Jobse will resign at year-end to return to the private sector.
Jobse joined the Center for Innovative Technology in October 2002 as Executive Vice President and Chief Operating Officer. In May 2003, CIT's Board of Directors selected Jobse as the Chief Executive of CIT.  Jobse transformed CIT into a technology consulting and venture investing organization dedicated to accelerating research commercialization, innovation, startup company formation and technology assimilation in the Commonwealth of Virginia.
Governor McAuliffe thanked Jobse for his service adding, "I commend Pete for the work he has done to put CIT in a solid position that will allow it to be an integral part of growing the New Virginia Economy."
Under Jobse's leadership, CIT founded the GAP Funds, a venture portfolio of three seed stage funds containing over 115 companies that have secured over $250M in private capital. Nationally ranked, the CIT GAP Funds are recognized as one of the most active investors on the East Coast.
Jobse also created the Connect Service Line, a consulting service dedicated to sourcing and assimilating advanced technology for established public and private organizations that has produced over $40M in technology consulting contracts. In 2013, MACH37 was founded as the Nation's first cybersecurity accelerator. MACH37 has a portfolio of 17 companies and will create an average of 12 companies a year.
Jobse said, "None of these accomplishments would have been possible without the dedication and entrepreneurship continually delivered by the CIT team and the support and commitment provided by the Commonwealth and the leadership of CIT's Board of Directors. I will truly miss the CIT team and the board members whose contributions enabled CIT to achieve record revenues in 2014."
David Lucien, CIT Chairman of the Board said "It has been a great pleasure to work with Pete. His leadership and entrepreneurial drive have positioned CIT to be a driving force for our technology and entrepreneur community and has truly established the Commonwealth of Virginia as one of, if not the, place to start a new company. Pete is a brilliant leader and good friend, and he will be missed."
Lucien added, "CIT has never been better positioned for growth and opportunity. In 2014, CIT recorded its highest revenues and greatest mission accomplishment. CIT has a strong leadership bench in investing, company formation, high technology consulting and company operations. This leadership foundation combined with support from the Commonwealth, Board and community will accelerate CIT's growth and contributions. On average 40% of CIT's funding comes from contracts and private sector engagements, which are the fastest growing component of the organization. This year CIT will expand private operations in MACH37, it's cybersecurity accelerator and initiate regional investment funds to complement the GAP Funds."
Prior to his service at CIT, Jobse had a long career in the private sector at EDS and later as a founder of ArcSight, a security startup that was later acquired by Hewlett-Packard.
The CIT Board of Directors has activated a CEO Search Committee and will release further information on the search process. Jobse's last day will be December 31, 2015.