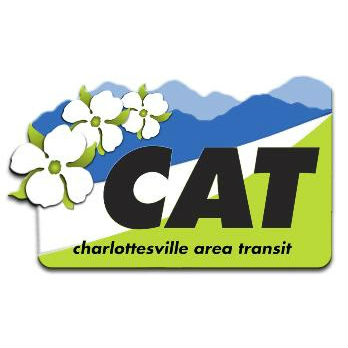 Charlottesville Area Transit has announced a new go-live date for its fare collection system.  The transit system plans to replace its aging SPX (formally known as GFI)  CENTSaBILL fareboxes with new EZFareboxes designed by the Trapeze Group.  The step will bring CAT into the 21st Century by allowing the agency to move to smart card technology.
Originally scheduled to go-live on May 18th, CAT delayed the farebox launch after its vendor requested more time to address an internal hardware issue.  The mechanism in question caused an intermittent malfunction which would have required the bus operator to take the farebox offline and reboot it.  Such an action would have caused departure delays.
Having had the issue resolved, CAT plans to unveil the new system on June 22.
Once in place, CAT's fare structures will transition from a static calendar day approach to rolling time periods.  Day passes which grant customers unlimited rides have historically expired at 11:59 PMon the day they were purchased.  The new passes will be valid for a full twenty-four hours after their original purchase.
Multi-day passes (3-Day, 7-Day, 30-Day, 90-Day, or the Annual Pass) will also come with new conveniences.  The smart card technology will allow CAT to program a fare on a card well before its intended use.  Only when the card is used on board a bus for the first time will it begin to depreciate.
Purchase locations for the fare media will vary depending on which type of media the customer wants to purchase.  Keeping in line with CAT's current fare structure, passengers will continue to purchase single rides and Day Passes (rebranded as 24-Hour Passes) on board all CAT buses.  All other fare options will be available for purchase at CAT's Downtown Transit Station (DTS), located at 615 East Water Street.
As a promotion for the new fareboxes, CAT will provide the physical smart card free of charge for all customers who purchase a 30 Day, 90 Day or Annual Pass during the first month.  After the first month, passengers will incur a $1.00 to $2.00 fee for new smart cards.  This fee can be avoided if a costumer opts to "reload" their smart card.  To reload, a customer simply brings their expired card back to the DTS to have more time added.
For more information about the new fareboxes visit http://goo.gl/wEmnCo.