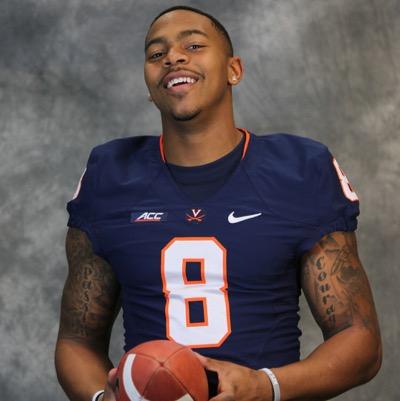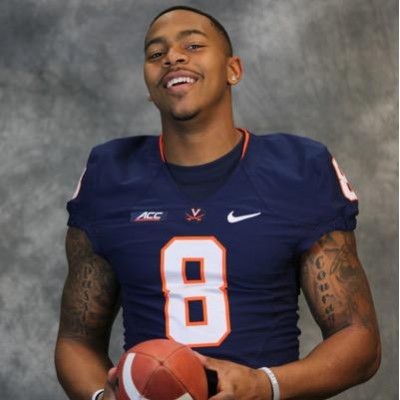 UNC transfer T.J. Thorpe broke his right clavicle in a non-contact practice injury on Aug. 12, and the news then was that Thorpe was going to be on the shelf for 10 weeks, basically keeping him out of action for UVA's first six games in 2015.
Thorpe was on Twitter this week saying he was already out of his sling. A reporter asked UVA coach Mike London on a Thursday conference call about the "eye-popping news."
"He got some eye-popping news alright. He got some eye-popping earful, too, about that," London said, talking down the notion that Thorpe's status had changed.
"He's very competitive," London said. "He wants to play, but we're going to do everything we can from a medical standpoint to make sure that he does what he's supposed to do, and that he gets the type of treatment and type of rehab and all the things that are going to be required to return."
– Story by Chris Graham