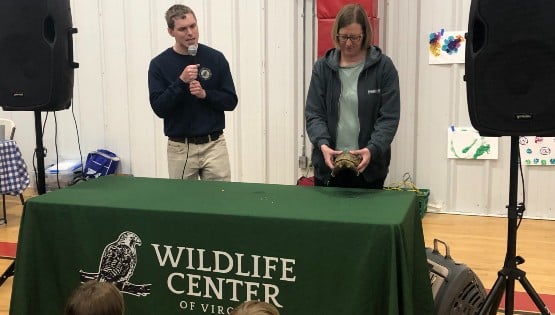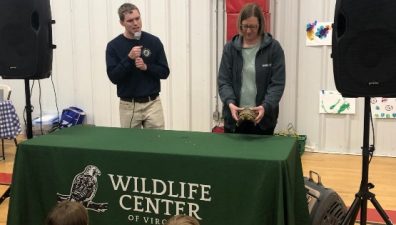 Dozens of turtles are released back into the wild in May after long-term recovery during winter months at the Wildlife Center of Virginia.
Their release often coincides with World Turtle Day on May 23.
This year the center is taking the time to reflect on lessons learned from the stories of countless turtles that have been rehabilitated at the nonprofit teaching and research hospital throughout its 40-year history in Waynesboro.
Since 2011, when the center's patient records went digital, nearly 5,000 turtles were admitted to the center's care, and often for emergency care. Many of the species are common in Virginia, including the Woodland Box Turtle. Others are rare such as the six Bog Turtles admitted – a species listed as Endangered in the Commonwealth of Virginia.
The center is proud to be a part of the critical aspect of wildlife conservation by releasing the turtles back into the wild.
Another noteworthy turtle patient at the Center was an Eastern River Cooter admitted from Roanoke County in October 2022. The most likely circumstance of its injury was all too common: being hit by a vehicle while crossing a roadway, but its size was extraordinary.
"[The Eastern River Cooter's] standard carapace length is at least 12.5 inches. If we're talking about curved carapace length, then it's 13.5 inches," Veterinary Intern Dr. Marit noted during the patient's intake exam. The largest Eastern River Cooter formally documented by the Virginia Herpetological Society within the Commonwealth had a carapace length of 12.2 in. Official measuring equipment was not available to Center staff during this turtle's time as a patient, but it's possible the record was (unofficially) broken.
The Wildlife Center invites the public to read and share a recent post to their homepage, Celebrating World Turtle Day 2023, and learn more about these amazing animals and how to help them.