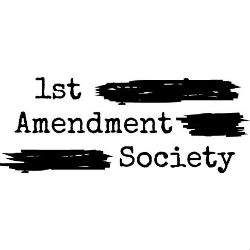 Flying Dog Brewery sells a beer that it calls Raging Bitch Belgian-Style IPA. Michigan didn't want it sold there.
Bad move on the part of Michigan.
Last March – and after an almost six-year legal battle – the United States Court of Appeals ruled that the Michigan Liquor Control Commission violated the Frederick, Md.,-based Flying Dog's right to freedom of expression and held each individual commissioner accountable.
The brewery used damages from the case to establish the 1st Amendment Society, which will advocate and educate on the First Amendment and organize events that promote the arts, journalism and civil liberties.
"The First Amendment affects and makes possible all aspects of our lives, yet is consistently being threatened by the same democratic body that established it," Flying Dog CEO Jim Caruso said. "It's imperative that we continue this fight beyond the courtroom."
A launch event for the 1st Amendment Society will be held on May 31 in the National Press Club's First Amendment Lounge in Washington, DC. It will feature a Q&A with Caruso and Alan Gura, of Washington, DC-based Gura & Possessky, PLLC, who was Flying Dog's attorney in the case.
Erin Weston, Flying Dog's senior director of communications, will serve as executive director of the 1st Amendment Society. This summer, she plans to establish a scholarship for the University of Maryland's Philip Merrill College of Journalism and hold a series of lectures on banned books that will kickoff with Garrett Epps, contributing editor for The Atlantic and University of Baltimore law professor on June 8 at Flying Dog Brewery.
"In this day and age of hyperconnectivity, taking a step back to educate people on the basics of the First Amendment is more important than ever," Weston said. "Then, we can all collectively understand how it's being threatened in our day-to-day lives."