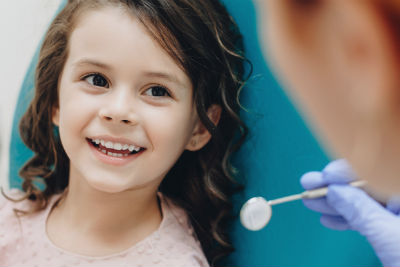 Virginia's new state budget includes a 30 percent increase to dental Medicaid reimbursement rates, an important investment that will support the oral health of Virginians, according to the Virginia Dental Association.
When the new budget takes effect July 1, more than $116 million in new state and federal funding will help address the gap between reimbursement rates through the Medicaid program and private insurance, which has been growing since the last increase in 2005.
The VDA and its partners point to the importance of raising reimbursement rates to improve access to dental care throughout the state.
Association leaders estimate that the cost of providing dental care has jumped more than 60 percent since 2005, while Medicaid reimbursement rates remained unchanged during the same time period.
"Expanding Medicaid reimbursements is a huge 'win' for the oral health of Virginians," said Scott Berman, DDS, MS, Virginia Dental Association President. "We're thankful for the hundreds of VDA members, students and partners who advocated for the increase over the years, and for the state's lawmakers and Governor Youngkin for supporting this vital investment. Oral health is integral to overall health, and this funding will support access to healthcare for vulnerable Virginians."
More than 924,000 adults in Virginia who are Medicaid members have access to comprehensive dental services under the adult dental benefit that began on July 1, 2021. The coverage provides preventative and diagnostic treatment, such as X-rays and exams, oral surgery and prosthodontics, which includes items like dentures. Since July 1, 158,237 adult members have received some form of treatment. And since August 2021, the number of adults receiving restorative treatment has outnumbered the number of adults receiving extractions.
"As dental offices across Virginia grapple with sharply rising costs, staffing challenges and continued impacts from the pandemic, the growing gap between the cost of providing care and reimbursements has prevented many dentists from participating in the Medicaid program," said Ryan Dunn, CEO of the Virginia Dental Association. "We're grateful to the legislators who prioritized oral healthcare in this budget and will continue to work with lawmakers and regulatory bodies to address barriers to providing essential dental care."
The budget also includes funding for the state to cover necessary general anesthesia and hospitalization, or facility charges, for Medicaid-eligible children under age 10 receiving dental services who require such services.
People who qualify for Medicaid can find dentists at the Virginia Department of Medical Assistance Services' website.