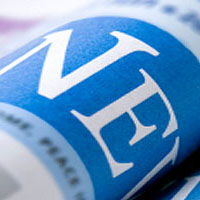 Local Author's Latest Novel
Jacob and Esau Burkholder
By William Crisp
Book-signing at Bookworks in Staunton on Saturday, September 20, 4 – 6 p.m.
The story of Jacob & Esau, one of the greatest biblical portrayals of deceit & its consequences, is re-imagined in this witty, perceptive tale of conflicting characters, woven around the highlands of Virginia and Tennessee.
In this new novel, Jacob tricks and dispossesses his twin brother Esau of the inheritance, getting through the tough times ahead with his wit and cunning, shedding the bohemian life of his youth along the way.
As Jacob ponders his expanded family and the issue of closure with his offended brother, two couples – Billy & Isabel, and Sarah & Jack, of Polk County, Tennessee – deal with the brothers' impending confrontation … while trying to straighten out matters of their own mottled affairs.
About the author:    William Crisp has previously published four novels and the nonfiction Air Assault: Sharing Military Experience. He served as a rifle platoon leader with the First Cavalry Division (Airmobile) in Vietnam, and subsequently as a U.S. Foreign Service Office in Zagreb, Yugoslavia.  He then worked for twenty-five years as an East European business specialist with the Economist Intelligence Unit in Vienna, Austria.  Upon retirement, he returned with his wife and daughter to Virginia, dividing their time between Staunton and McDowell.
Call Bookworks at (540) 887-0007, or visit the shop at 101 W. Beverley Street in historic downtown Staunton, with any questions.