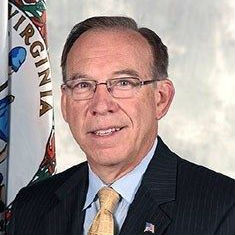 The much anticipated vicious and brutal U.S. Senate campaign between Corey Stewart and Tim Kaine never really materialized, says Virginia Tech political expert Bob Denton.
"What I find rather interesting is, we anticipated some tough negative aspects of this campaign, we've seen more of that from Kaine than we have from Stewart.  Kaine's recent TV ads have begun to punch back, trying to define Stewart as one who doesn't have the temperament, who's not competent to serve in the Senate," said Denton, the founding director of the Rice Center for Leader Development and department head of the Virginia Tech Department of Communication.
Recent polling shows Kaine leading in the Senate race by nearly 20 points.
Denton says he's eager to see in the coming days what the Kavanaugh effect might be on this election, whether Virginia Republicans or Democrats are truly energized by the recent battle over the Supreme Court nominee.
The professor adds that it seems unlikely President Trump will come to Virginia in the final weeks of the race to campaign for Stewart, choosing instead to focus on red states where races are more closely contested.