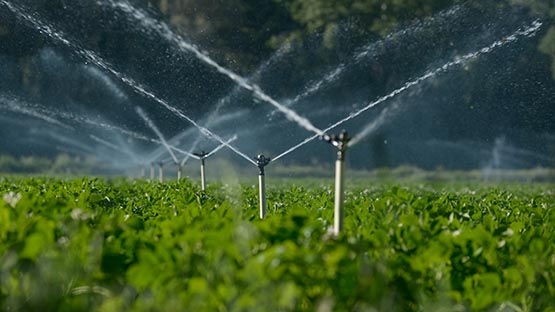 The Augusta County Board of Supervisors declared a state of drought warning at its regular meeting last night.
The issuance of the warning follows the Virginia Department of Environmental Quality's drought warning advisory issued on Aug. 30.
Residents are also asked to conserve water.
The board also adopted a resolution asking the Virginia Farm Service Agency to designate the county a drought disaster area. If granted, this designation will allow producers who are impacted by the drought to apply for federal and state emergency loans and other assistance programs.
Most farmers in the area have been mitigating the effects of drought for many months.
John Benner, coordinating agent for the Augusta Extension Office, encourages producers with questions on qualifications for drought relief to contact the Augusta Extension Office at (540) 245-5750 or the Farm Service Agency in Verona at (540) 248-6218.
In addition to answering assistance questions, both offices may be able to help document crop yield losses for hay, corn for grain, corn silage, soybeans, etc. for future potential drought relief qualification.
Augusta County is putting several water-saving measures into place:
Augusta Water has suspended hydrant flow testing as well as the unidirectional flushing program where hydrants are opened to flush accumulated mineral buildup from the lines.
Fire-Rescue will reduce all non-emergency water usage and stop all non-certified fire and pump training where it requires the flow of water to help with the drought conditions.
The facilities maintenance department has suspended irrigation service at the Government Center, minimized fleet vehicle washing and proactively installed automatic faucets in most county facilities to reduce water consumption.
For more suggestions on water conservation and drought management, visit https://www.augustawater.com/WaterConservation
Tips for residents
Reduce lawn watering to no more than two times per week and water between the hours of 9 p.m. and 10 a.m.
Reduce vegetable garden watering and water between the hours of 9 p.m. and 10 a.m.
Avoid sprinkler use. Use soil-soakers or drip irrigation.
Do not plant new landscaping or grass.
Clothes washer – Purchase Energy Star rated washers that use 35-50% less water and 50% less energy per load. Only wash full loads of laundry.
Dishwashers – Running a full load of dishes saves more water than washing dishes by hand.
Hot water – To reduce the amount of water wasted while waiting for the water to get hot, wrap your hot water pipes with insulation material or install an under the sink instant water heater.
Kiddy pool – Instead of using a sprinkler for hot weather fun, buy a kiddy pool.
Running water – Do not use running water to thaw meat or other frozen foods. Defrost food overnight in the refrigerator or by using the defrost setting on your microwave.
Showers – Save water by taking showers instead of baths.Consider placing a bucket in the shower to collect excess water that you can use to water plants.
Softeners – Install water softeners only when necessary. Save water and salt by running the minimum amount of regenerations necessary to maintain water softness. Turn softeners off while on vacation.
Toilets – Consider replacing your toilet if your house was built before 1992 and the toilet has never been replaced. It is very likely that you do not have an efficient 1.6 gallons per flush toilet. If you have an older toilet, fill a plastic bottle with water and add pebbles or sand for weight. When placed in the tank, the bottle will allow less water to fill the tank, which helps conserve water. Do not use a brick as it may flake and clog valves. Avoid flushing your toilet unnecessarily. Place tissues, bugs, and other such waste in the trash.
Tips for businesses
Implement interior retrofit for all high-water use faucets and materials.
Restrict washing of sidewalks, driveways, parking lots or any other paved surface except in the case of meeting health and safety standards.
Prohibit operations of fountains at commercial sites.
Tips for farmers
Check with crop insurance agent for eligible drought-related losses before harvest for insured crops
Plant drought tolerant cover crops after cash crop harvest
Inventory remaining grass and hay on hand to determine the number of days of available feed through the fall and winter. Make plans to purchase additional feed and/or reduce livestock numbers to make it to spring grass.
Early wean and market spring-born calves to conserve forage for cows
Use poly-wire, step in posts and portable fence charger to intensively graze pastures and extend grazing
Cull open cows, ewes and does
Routinely check livestock watering systems to ensure they are working properly without leaks